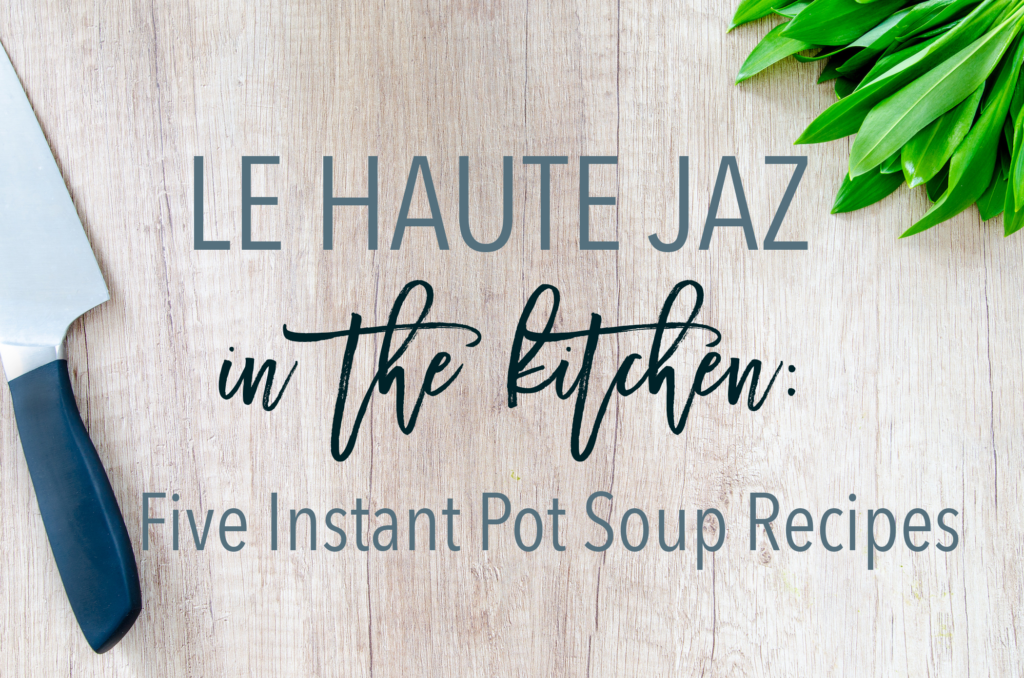 Did y'all know that January is National Soup Month?  I can believe it, it's all cold and dreary and there isn't much better than a warm bowl of soup at the end of a long day.  I recently started a new role at work so I don't have the time or energy to cook every day, and I'm trying to get better at bringing my breakfast and lunch more often so I've been relying heavily on my pressure cooker and an air fryer to help me with meal prep! My #SelfcareSundays now include me cooking one or two big meals so that I have something to munch on all week and I've been on a soup kick recently. I've also been perfecting my recipe for air-fried lemon pepper wings, but that's another post for another day. On today's post, I'll be featuring some of my go-to soup recipes!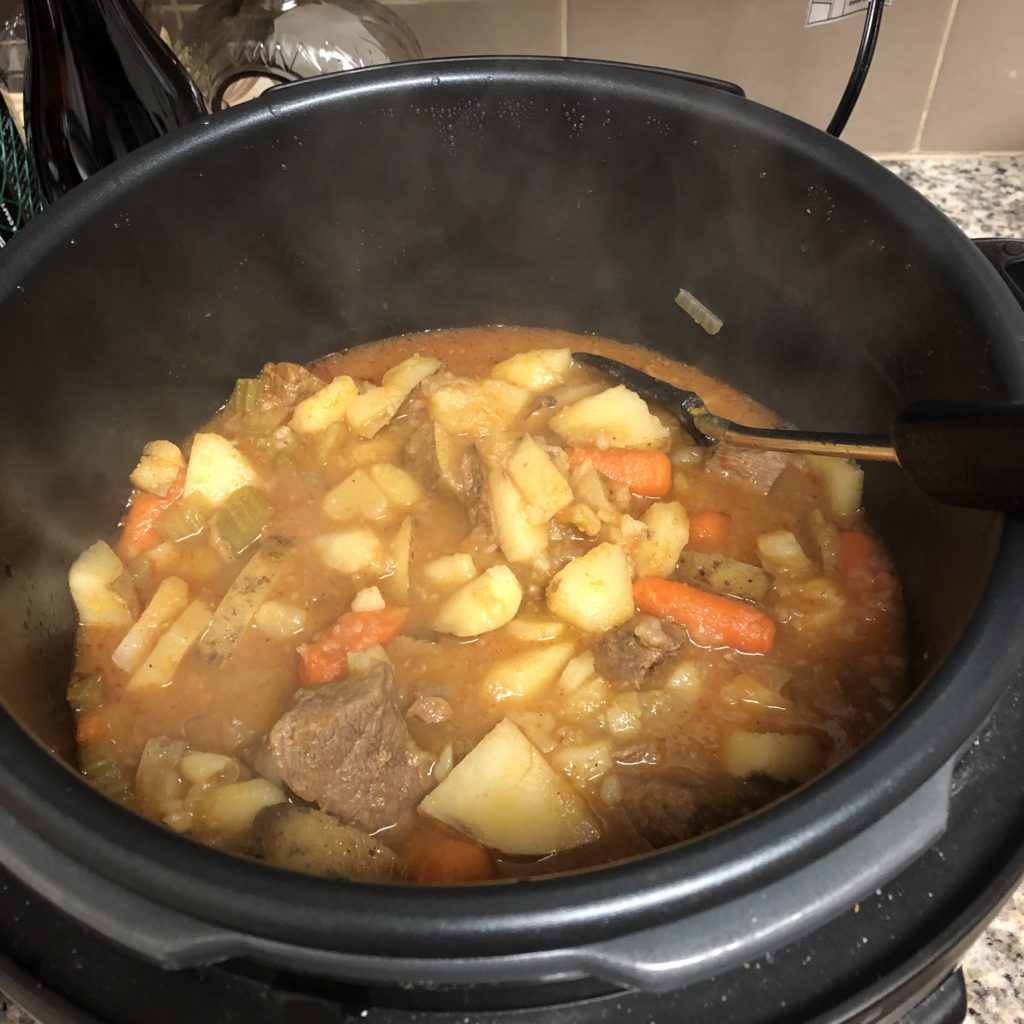 Instant Pot Beef Stew – This is like a soup, right?  At least it is for me!  I actually made this recipe a few times in the past year and was shocked at how easy it was.  Yes, it involved quite a bit of chopping, but that's okay.  After browning the meat and sauteing the onions a bit it was basically a one-pot meal, which is something I love.  It makes clean-up SUPER easy and I have a yummy and hearty meal I can eat all week.
Instant Pot Chicken Noodle Soup (with frozen chicken) – This just sounds like the perfect way to wind down in the evening or for a weekend night at home. Bonus points for this recipe allowing me to use frozen chicken breasts because let's be honest I typically have a few of those in my freezer at all times.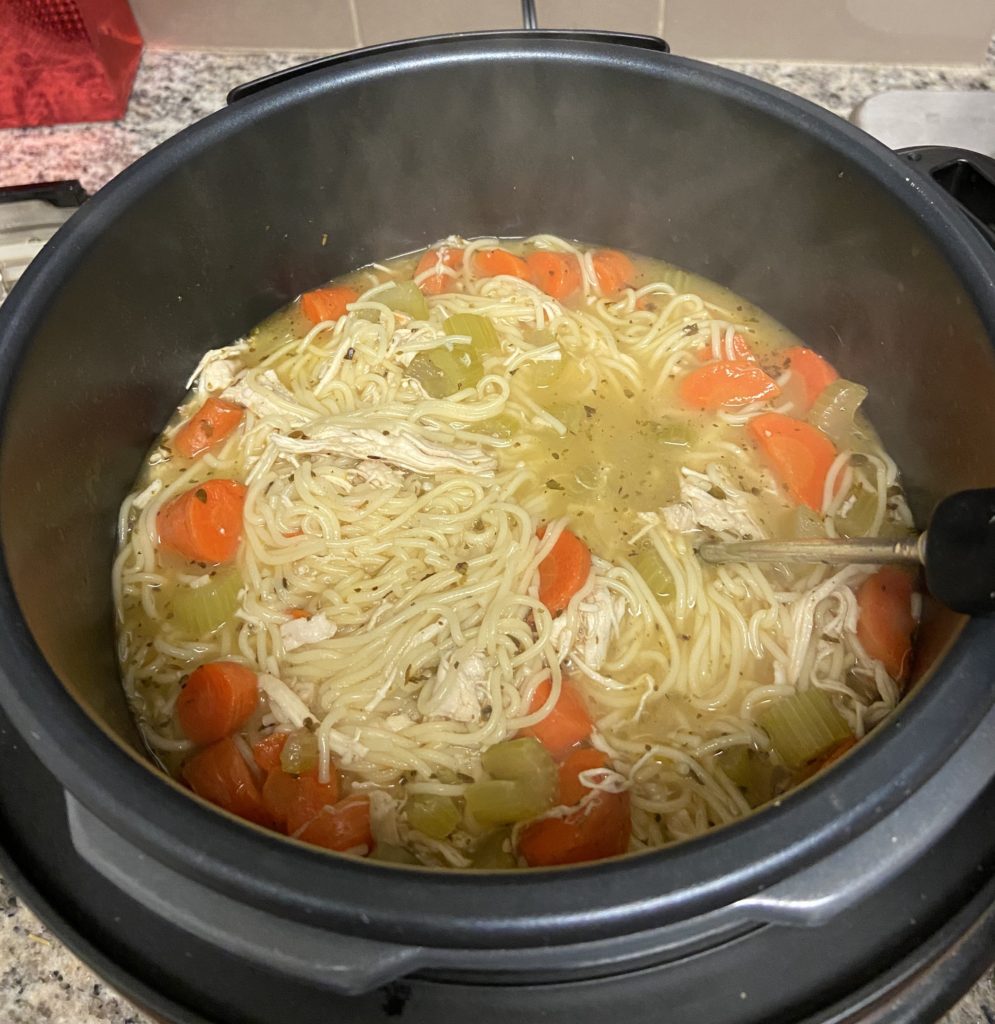 Instant Pot Veggie Soup – Something lighter and a quick way to get rid of the veggies in your fridge before they go bad.
Instant Pot Hamburger Soup – Think veggie soup, but add in ground beef or turkey!  I love using ground turkey in soups instead of ground beef.
Instant Pot Sausage & Spinach Soup – I actually got this recipe from my property manager at home and not only is it pretty easy to make (minus all of the chopping of onions), but it's absolutely delicious!! It's the perfect dupe of the soup from Olive Garden and I will definitely be making it more often.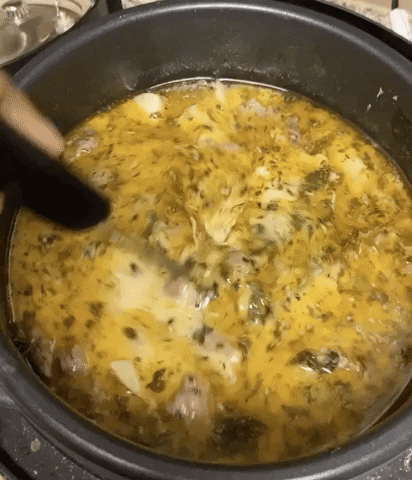 I hope y'all celebrate National Soup Month with me and make some of these recipes in your Instant Pot!  Oh, and one more quick recipe for air-fried grilled cheese sandwiches to go along with your soup: Butter your bread on both sides. 375, 4 minutes in each side. You make increase the time depending on how crispy you like your bread.