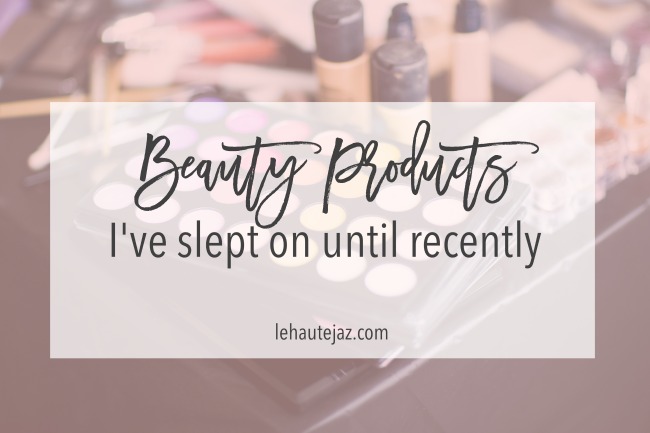 I've mentioned that my relationship with makeup has definitely grown over the years; that I've gone from wearing just powder and liner to knowing what my brow shape is and being able to blend eyeshadow and more. My morning routine now consists of a full face instead of just liner and gloss; the glow up has been real.
I'm also now realizing that I'd been sleeping on a few other beauty products over the years, but that's all changed now. Some of these are makeup products, some are skincare products, some are hair products and others are comfort products but they've become a staple in my life and I wish I'd tried them sooner.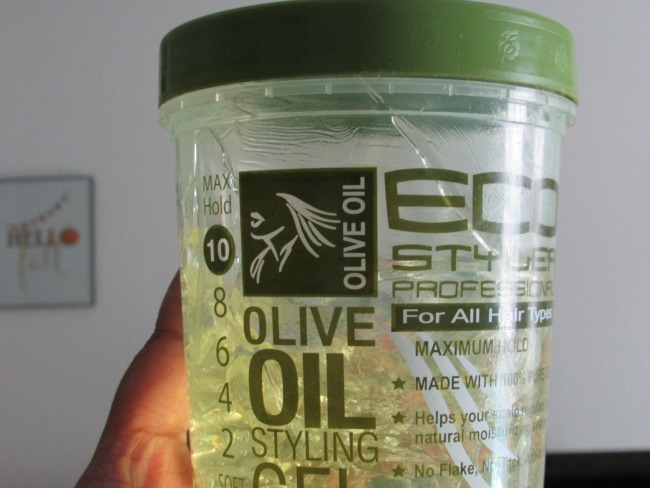 Eco Styler Gel – I've probably owned this big container of gel for a year before I started using it, like actually making a dent in it. I thought it was like the brown gel that my aunt used to put in our hair when we were younger to smooth and hold it in place, you know the kind that made your sweat brown? Boy was I wrong! This olive oil one is great for my "wash ' go" hairstyle that I've loving recently. Very little flaking and strong hold! I'm almost finished with the container and I definitely see myself repurchasing it.
Mascara – I've had an on again/off again relationship with mascara. It used to be one of those beauty products that I would use if I had it, but I wouldn't freak out if I didn't. Well that's changed recently. Mascara can truly change the look of your eyes and eye makeup. I didn't realize how much it made my eyes pop and how it pulls a look together, so much so that I keep a tube of my favorites in my purse just in case I don't have time to put some on before I leave the house in the morning. I'm currently using a combo of Maybelline's Falsies and Mega Plush and those give me volume and length.
False lashes – Y'all! Where have these been all of my life?   There was a point a few months back when I would bust these suckers out any 'ol Tuesday just for the heck of it, but now I'm at the point where I'll wear them on a special occasion. Any special occasion. I favor the natural looking ones (I just need more length and a bit more volume) and I'm pretty decent at putting them on myself so it's nothing for me to put a strip on in the mornings. And if I'm being transparent here, falsies were one of the driving forces behind me getting contacts again. I love them!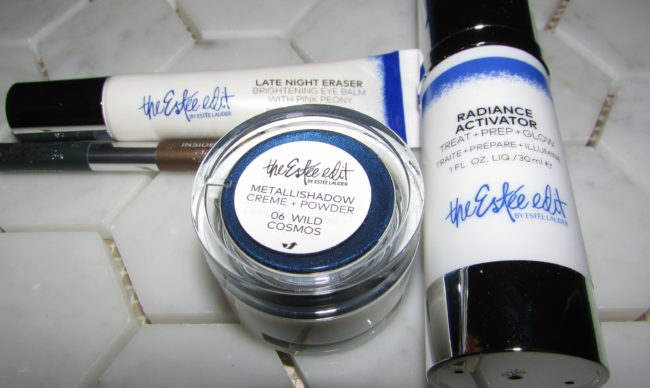 Under eye cream – Bags are real and unless they're on my arm or being dragged behind me in an airport I don't want them being seen.  I was recently sent some items from the new Estee Edit collection and one of them was their under eye cream.  I'm pretty sure I Holy Ghost hollered when I saw how great it worked.   I've worked it into my daily routine and I will say that a little bit goes a long way.  This is another product I see myself repurchasing soon.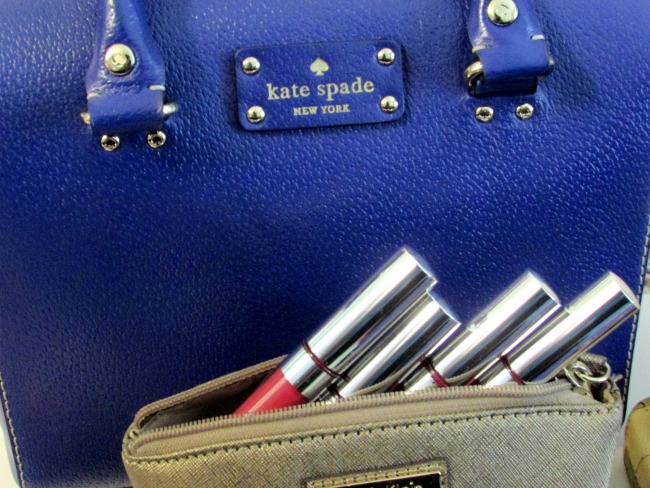 Lipstick – Another recent love in my life.  I went from having maybe 3 or 4 tubes of lipstick in the same color family to venturing out and owning dozens!  I mentioned my love of liquid lipsticks on here before, and that love is growing.  ColourPop is continuing to win me over.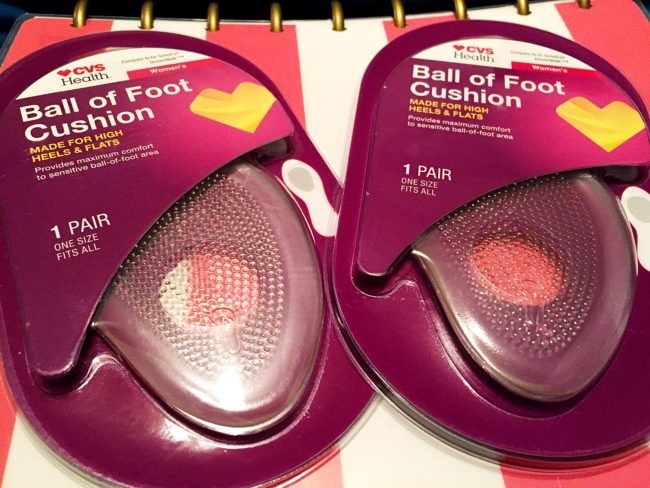 Shoe insoles – Until recently I stayed away from heels and most wedges.  I don't know if my arch fell or what, but heeled shoes hurt my feet so much.  Well about 3 weeks ago I picked up a pair of ball of foot insoles at CVS and put them in one of my new pairs of TOMS wedges and it felt like I was walking on clouds!  I was able to wear the wedges all day with no discomfort at all!  I wasn't sure if it was a fluke or not, so I put them in another pair of wedges and had the same results.  Well that weekend CVS was having a BOGO 50% off sale so I picked up a pair of insoles for each pair of wedges I owned and rocked them all for a solid week.  No swelling, no pain, no nothing!  I was sold!  Pun intended.
Like I said, these are new products to me but I know they might not be new to you guys.  In fact, you're probably sitting there like "she's missing out of this, this and this" right now.  Well tell me!  Comment below or tweet me and tell me some of your favorite beauty products.