Imagine my surprise this morning when I checked my email and saw that Kate Spade was having another surprise sale. 75% off!?! Please and thank you! I really want a black or tan bag for this fall and I found a few that fit the bill. In fact, I found a few other things that would make me happy, but not my bank account.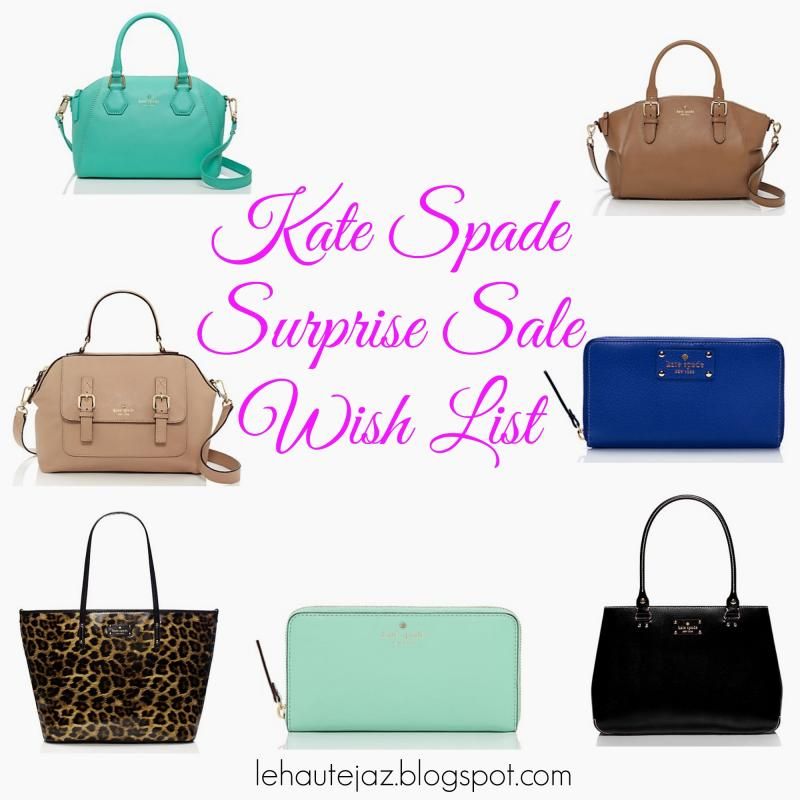 Catherine Street Mini Pippa – Fresh Air
Charlotte Street Small Sloan – Dune
Allen Street Raquelle – Cruiser
Wellesley Elena – Black
Leopard Grainy Vinyl Harmony Baby Bag (I know, I know but I'd carry this as a tote)
Wellesley Neda – Dark Cobalt
Mikas Pond Lacey – Mint Green
Have y'all seen this email floating around? Anything on your wish list? The sale ends tonight at midnight (West Coast) so snatch them up while you can!