If I was keeping up with my regular schedule then there would be a new 'Le Haute Paire' episode dropping today, but that's not what this is. I'll either drop the episode later this week or you'll have to wait until next week.
I've lost track of how many days we've been quarantined, and apparently I'm not the only one. We're safe at home, but folks are definitely going stir crazy. In the midst of all of this, a lot of creatives are thriving! I know I posted yesterday about giving yourself grace in case you're like me and you don't have that boost to do all the things that you're seeing around on social media, but some folks are seriously thriving right now! There are a ton of live DJ sets, lots of musical artists are doing concerts from their own home (I've "attended like 5 in the past week), and even producers and songwriters are jumping in on the fun.
Timbaland and Swizz Beatz had a friendly head-to-head battle a little while back, Sean Garrett and The-Dream also had one but Sunday's showdown between Ne-Yo and Johnta Austin was one of the books! I just want to say that I definitely think that it was a draw, both men are extremely talented when it comes to writing, but Johnta was pulling out hits I didn't know he wrote! Toni Braxton's "Just Be a Man About It" and Ideal's "Get Gone" are classics that I didn't know he had a hand in. He also penned a good portion of Chris Brown's first album! And Ne-Yo…what can I say about that musical genius. He could've played his entire catalog and still been in the running, but of course he pulled out some of the hits he wrote for Beyonce, Rihanna, Jennifer Hudson and more. They each played 20 songs for a minute and a half each and in the end it was truly a draw.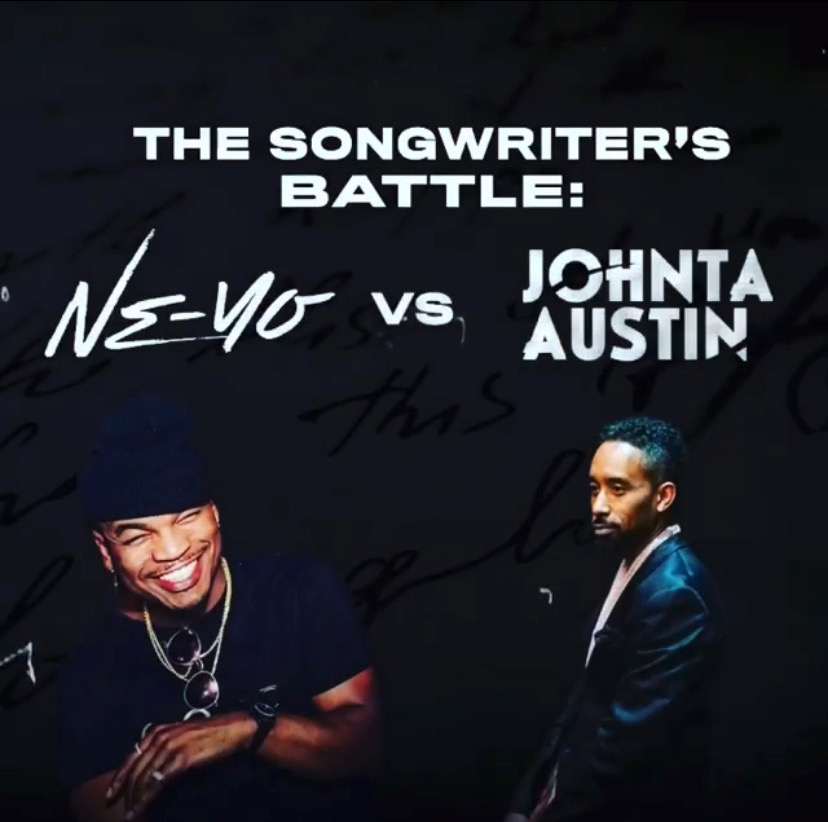 I searched high and low on Spotify the next day to see if anyone had compiled the available songs into a playlist, but they hadn't so I did it myself. I also added in a few other songs that they penned, and I want to share that playlist with y'all today. Take a listen below and let me know which ones are your favorite and if you think there should've been a clear winner in this head-to-head battle!