Hey y'all! Today's collaborative post makes my little band nerd heart so happy.  I actually learned how to play the flute in school, but I have so many friends who have picked up instruments and the percussionists I know hold a special place in my heart! Not only are they incredibly talented, but the right percussion section can change an entire vibe of a song, and that's exactly what these musicians have been doing throughout their careers.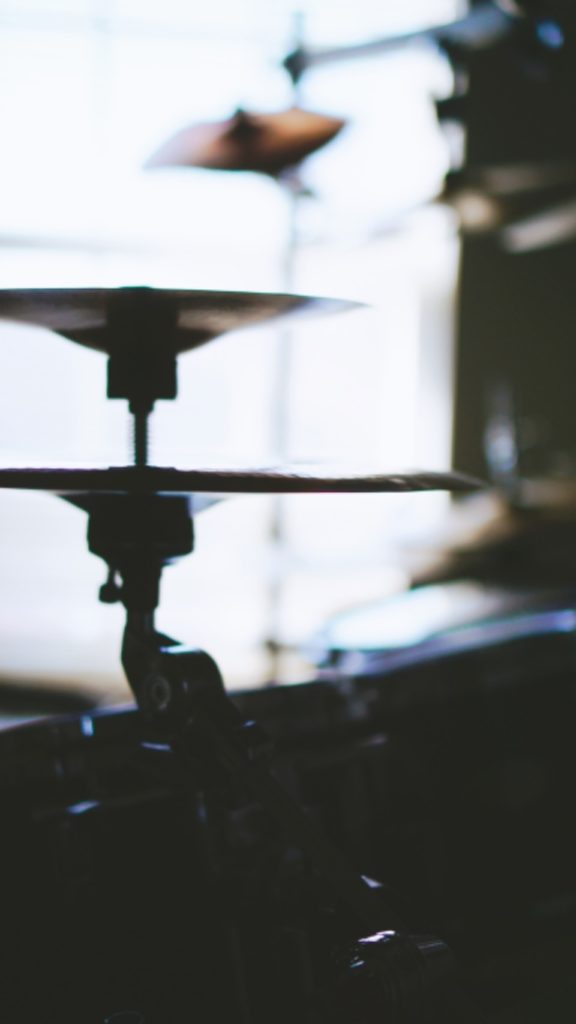 Drum lessons are widely available for those who envision themselves becoming the next big thing. From Dave Grohl to Buddy Rich, there have been some incredible drummers over the years, which are bound to be a great source of inspiration during your drum lessons online. Read on to discover more about some of the best.
There is only one place to begin, and this is with Buddy Rich. After all, he was out playing some of the world's most famous drummers by the time he was three years old, and this is no exaggeration. He was the second-highest-paid child star across the globe at this point. Next, we have Travis Barker, who is mainly known for his time with Blink 182. You may be shocked to discover that he was initially enamored with swing and jazz music. 
Dave Grohl is another drummer with an exceptional reputation in the industry. While he is mainly known for his work with Nirvana, he has also played drums for Led Zeppelin, Paul McCartney, Queens of the Stone Age, and Iggy Pop. We also have to mention Mitch Mitchell, who was the drummer that backed the famous Jimi Hendrix throughout his incredible guitarist career. After Hendrix died, Mitchell then went on to play with the likes of Eric Clapton, Keith Richards, and John Lennon. Finally, we have Neil Peart, who launched his career to new heights when he became a full-time member of Rush.
Top Tips For Practicing The Drums – There is no denying that the drums are one of the most popular instruments, and this is because they are a lot of fun. And, the better you get, the more fun you will have. Keeping that in mind, read on for some top tips for practicing the drums. 
Firstly, you should try to practice every day. A lot of people cram in several hours on a Saturday or Sunday and then don't practice during the week. This is not advised. You will be better off practicing for a mere 20 minutes every day, as opposed to only practicing one day a week, even if you spend the whole day doing so. If for some reason you are unable to practice on the drum kit, play a practice pad or do some research instead. You should also look at making your own beats from home so you can create a great track. Check out the Rode NT1-A review to get started with this. 
In addition to this, it is important to allow room for creativity. Don't become a copycat. You want to develop your own style and have fun with it. It is also a good idea to spend time looking online and gaining advice from others that play the drums. There are plenty of online forums and such like where you can find some really great advice from people that were once in your shoes. Finally, set yourself an objective for every lesson. Make sure your goals are realistic; you shouldn't raise the bar too high or you will fee disheartened after every lesson.
Steps For Beginners To Follow – Drum lessons are an option well worth considering if you are interested in playing the drums. Drum lessons give you the ability to learn from the comfort of your own home as and when you please. This is something a lot of people prefer. If you're one of these people, read on to discover some steps to follow when just starting out.
The first thing you need to do is learn the rhythm. A lot of people advise doing this with your hands, as opposed to sitting down at a drum kit straight away. Using your hands is a gentler introduction, as sitting down at a drum kit when you have no clue can be a bit overwhelming and frustrating. Instead, you should learn to count quarter notes and eighth notes with your hands. The former is a 4/4 time signature, which means there are four beats in a measure. You simply have to tap out four equal beats with one hand. Then you have the eighth note. Each quarter note has two eighth notes. To count this you need to go 'one-and-two-and-three-and-four-and…' Once you have got to grips with the rhythm, you should then get familiar with the drum kit. Each kit is different, but they will have the same fundamental pieces, i.e. the snare drum and the bass drum. You also need to learn about the different types of cymbals, i.e. the ride cymbal, hi-hat, splash, and crash. Finally, learn how to sit properly. You will need a good posture; sit up straight with your elbows in. Then, start practicing!
This post was a collaborative effort – please check out my disclosure policy page for more details.