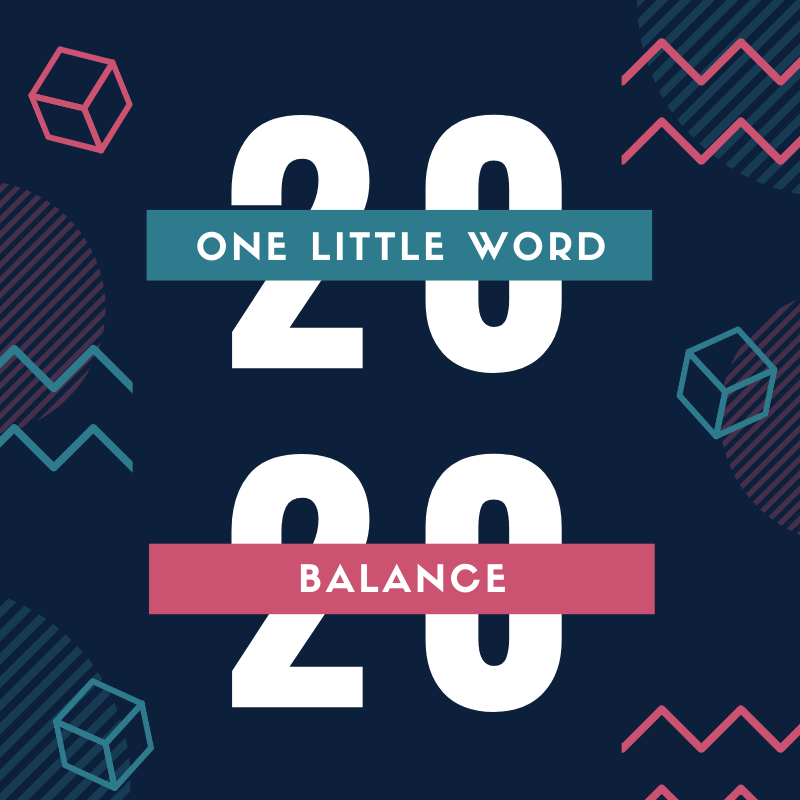 Happy New Year and Joyous Kwanzaa!! I can't believe how quickly 2019 flew by and that we're already in a new decade. In case you're new around here, I don't really do New Year's resolutions anymore, I've been favoring 'one little words' instead.  In fact, you can check out my posts for 2018 and 2019!
I've been asked many times why I decided to stop doing resolutions, and honestly, most are often too literal and finite and I wanted more of an intention or loose guide.
For example –
I want to lose 50 pounds.
I want to visit two more countries this year.
I want to increase my social media engagement by 10% this year.
Those are great resolutions to have, but they might not all be attainable. And rather than me feel terrible if I don't meet them, I can choose a word that my goals for the year will fall under. It's intentional. In fact, it'll help guide my thoughts, actions, and beliefs throughout the whole year.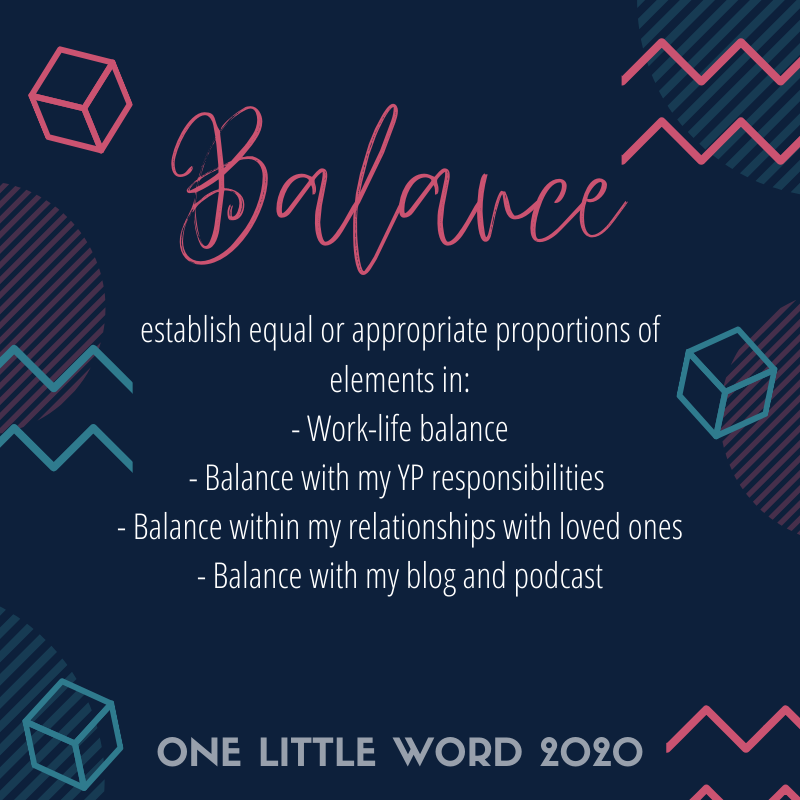 You might have noticed a trend in my posts and podcast episodes these past few months and when I sat down in December to think about what word I wanted to focus on in the upcoming year and decade 'Balance' stood out like a neon sign.
Work-life balance – Industry related continued education will be the only thing going home with me at the end of the day.
Balance with my YP responsibilities (local and nationally) – Evergreen content and scheduling will be heavily pushed. No more stressing over things that are outside of my control. I'll have to get better at putting my foot down when it comes to deadlines.
Balance within my relationships with loved ones – I want to nurture them more and spend more time with my loved ones. Love on my nuggets, siblings and parents, take more cousin trips and pop up on friends.
Balance with my blog and podcast – I want to get to continue putting out a new 'Le Haute Paire' episode every 2 weeks and publish 1-3 blog posts every week. I think that's doable and will help me achieve the financial and metric goals I have for myself in 2020.
Those are the four main pillars I'll be focusing on this year.  What about y'all? Are you doing the 'One Little Word' exercise or do you have a list of resolutions?