This past Sunday I was given the opportunity to cover this year's National Battle of the Bands and I immediately jumped at it.  If you've followed me for a while then you know I'm a huge music buff, and not just a music buff but a band nerd.  
I've played the flute since I was about 11, but I almost didn't.  My original plan was to play the clarinet, but I had a semi-permanent retainer in and couldn't fit the head joint in my mouth.  Looking back, I'm happy it worked out that way because I'm so happy I didn't end up playing a reed instrument.  They're great, but there's so much more stuff to keep up with and constantly purchase.   I marched for 6 years, was all-city and all-state, played in jazz bands as well as concert bands, and I was even the head drum major my senior year in high school!  
But it didn't stop there; I originally planned to double major in Music and Criminal Justice at UT Tyler, but ended up doing a Music minor instead.  I was in the concert band there and marched at Tyler Junior College because I didn't want to give up marching.  It was great exercise and it was a way for me to make friends in a new city.  We were truly like a little family, and that was something that was so prevalent at Sunday's event.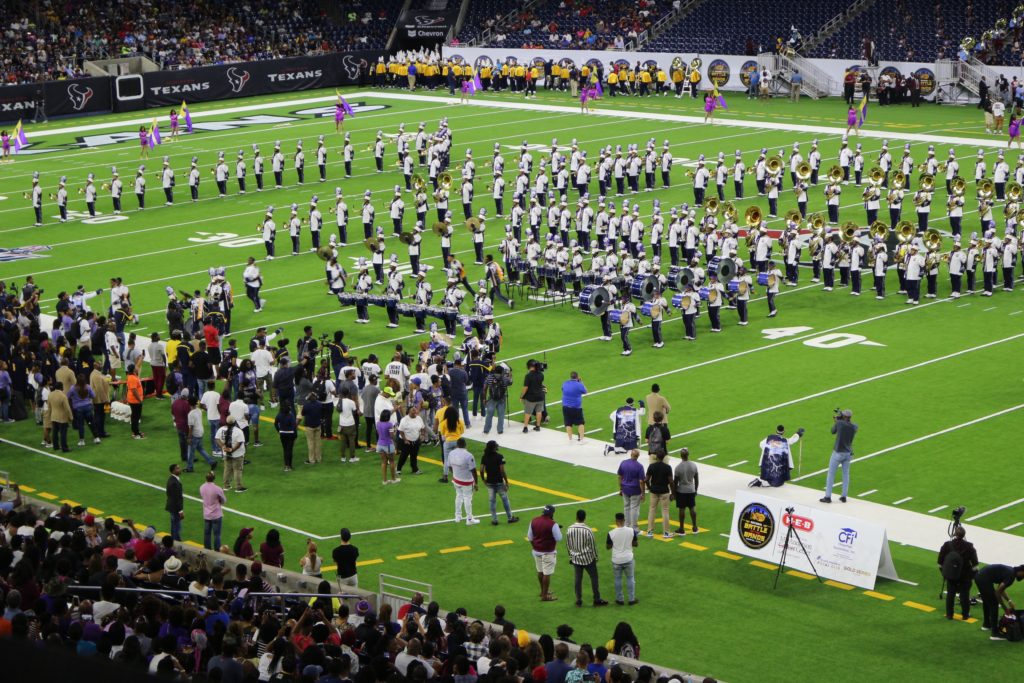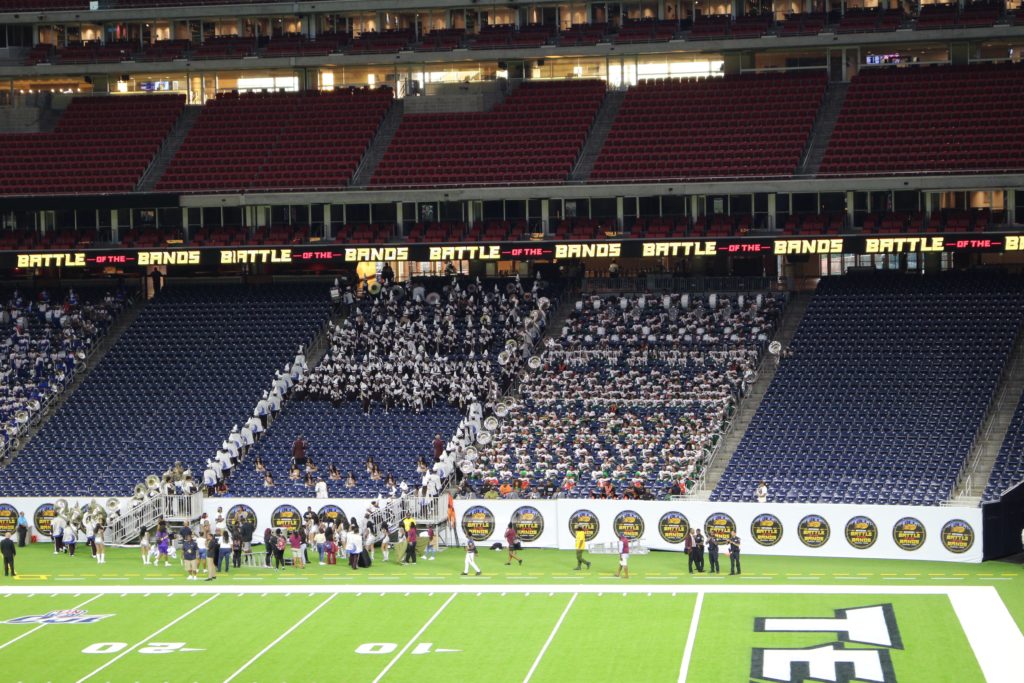 This was the first time the National Battle of the Bands was held in Houston, but from what Mayor Turner said it won't be the last time.  The following bands graced the field and absolutely shut it down:
Texas Southern University, Ocean of Soul 
North Carolina Central University, Marching Sound Machine 
Prairie View A&M University, The Marching Storm 
Talladega College, Marching Tornadoes 
Southern University, Human Jukebox 
Miles College, Purple Marching Machine 
Tennessee State University, Aristocrat of Bands 
Florida A&M University, The Marching "100" 
They competed in the stands as well as the field!  So many bands paid tribute to Houston by playing Beyoncé, one of them even reenacted Lizzo's VMA performance!  And the drills were great too!  Between one of the bands forming Texas on the field to another forming into a horse while playing "Old Town Road" I was truly impressed.  I marched core style so we would learn one show and perfect that show.  That's not always the case with traditional bands like the HBCU bands who marched on Sunday.  It's not uncommon for them to learn like 4 shows each season!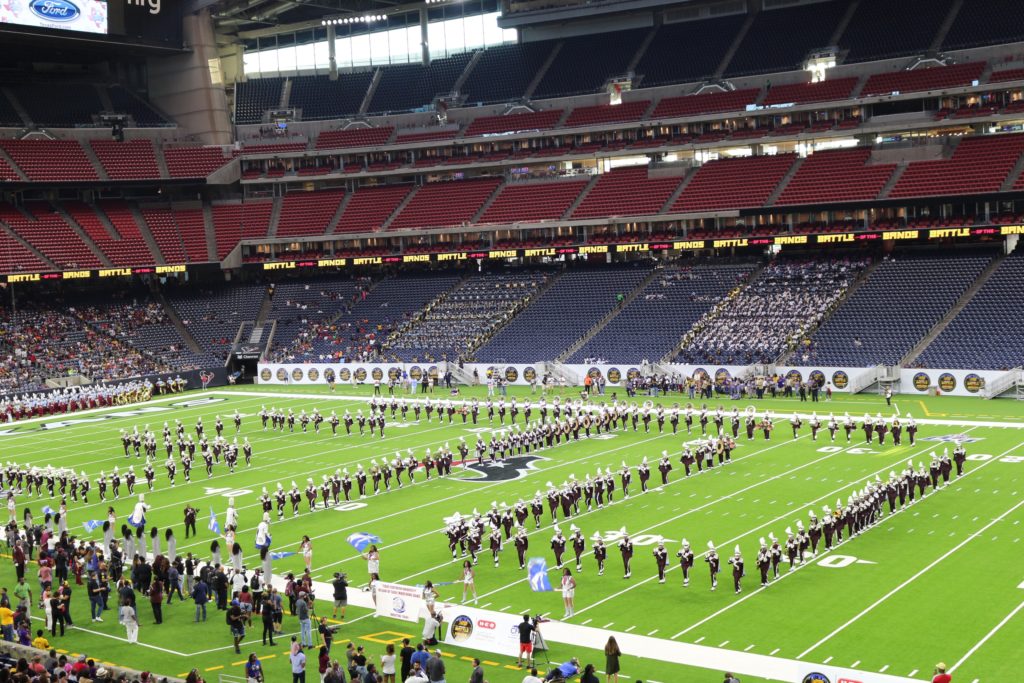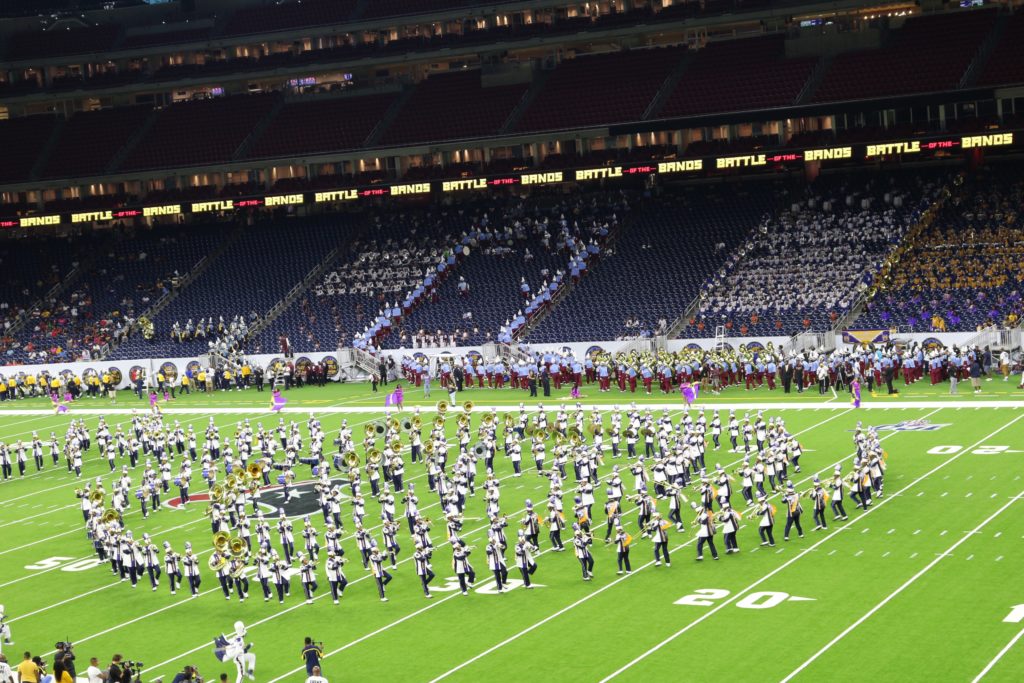 It was like homecoming for me and I couldn't even begin to choose a winner.  They were all great in my eyes, and I can't wait to come back next year!  And these pictures don't even begin to do it justice, do yourselves a favor and check out my most recent IGTV upload.