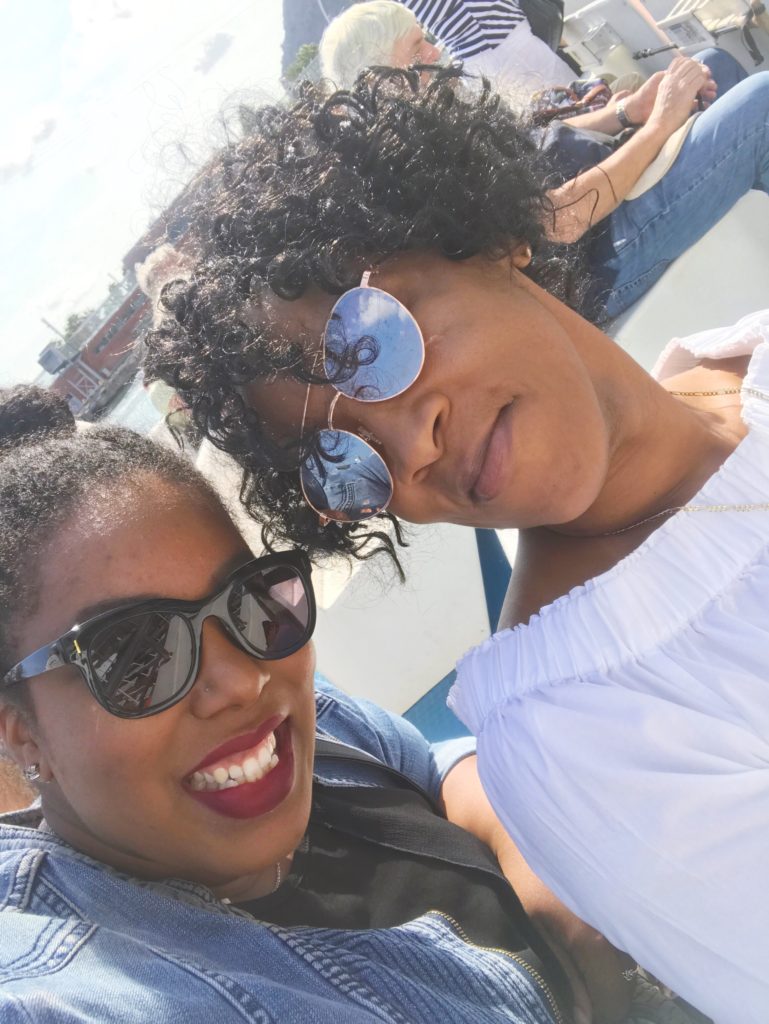 Mother's Day might have been yesterday, but that doesn't mean you can't celebrate the mothers in your life all month long.  Now I know that I've mentioned this before, but for those of you who are new readers, I lost my mom when I was a freshman in high school and was blessed with an awesome step-mom that same year when we moved in with my dad.
Kand'z is truly a superwoman. She's self-less, taking on the role of mom to me and Mica without question when our mother passed in 2003.  She's even taken on the role of "grandma", but don't you dare call her that. All of the kids love their Mimi, and they should! Kand'z is an educator, a nurturer of passions, the person you want to have in your corner in times of joy and struggle and one of our biggest advocates. She's the one who encouraged my love of traveling and showed me how to be strong in the workplace and other aspects of life. I aspire to be like her when I grow up, and if I can be just a quarter of the person she is I will have achieved that goal.
Kand'z is also a friggin' whiz when it comes to giving gifts, and I knew that I wanted to do something a bit different this year for her.  We all know that I'm still learning to find joy in cooking so a home-cooked meal was out of the question.  Restaurants are typically packed on Mother's Day as well and we really don't do crowds like that so that was also out of the running.  Flowers are great and always a classic, but then I got to thinking about other gifts.  Gifts that aren't traditionally given for Mother's Day.
Therapy Sessions – Even with insurance there tends to be a co-pay, and what better way to let the mothers in your life know that you care about their mental health than to pay for a few therapy sessions for them.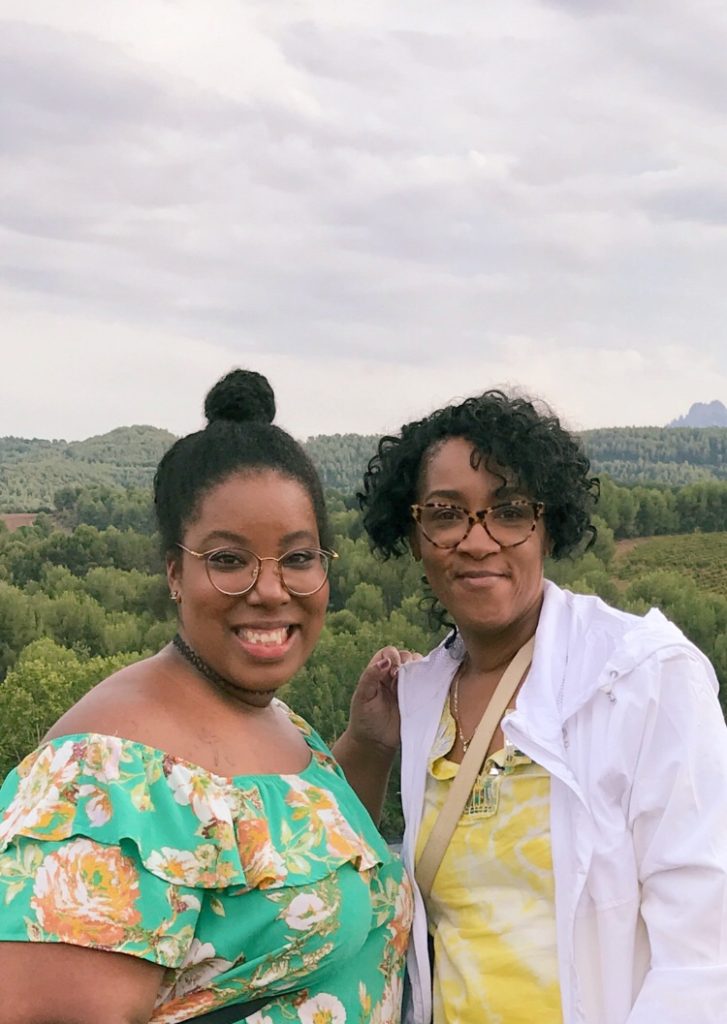 Vacation – Kand'z and I went to Barcelona back in 2017 and had so much fun, and that's something I definitely want to do again.  It was nice to get away as just the two of us, and it was really great because I was able to see her as more than just my mother on that trip.
Jewelry – Monogrammed pieces, stackable bracelets, diamond earrings, there's really no way to go wrong if you know what kind of jewelry likes to wear.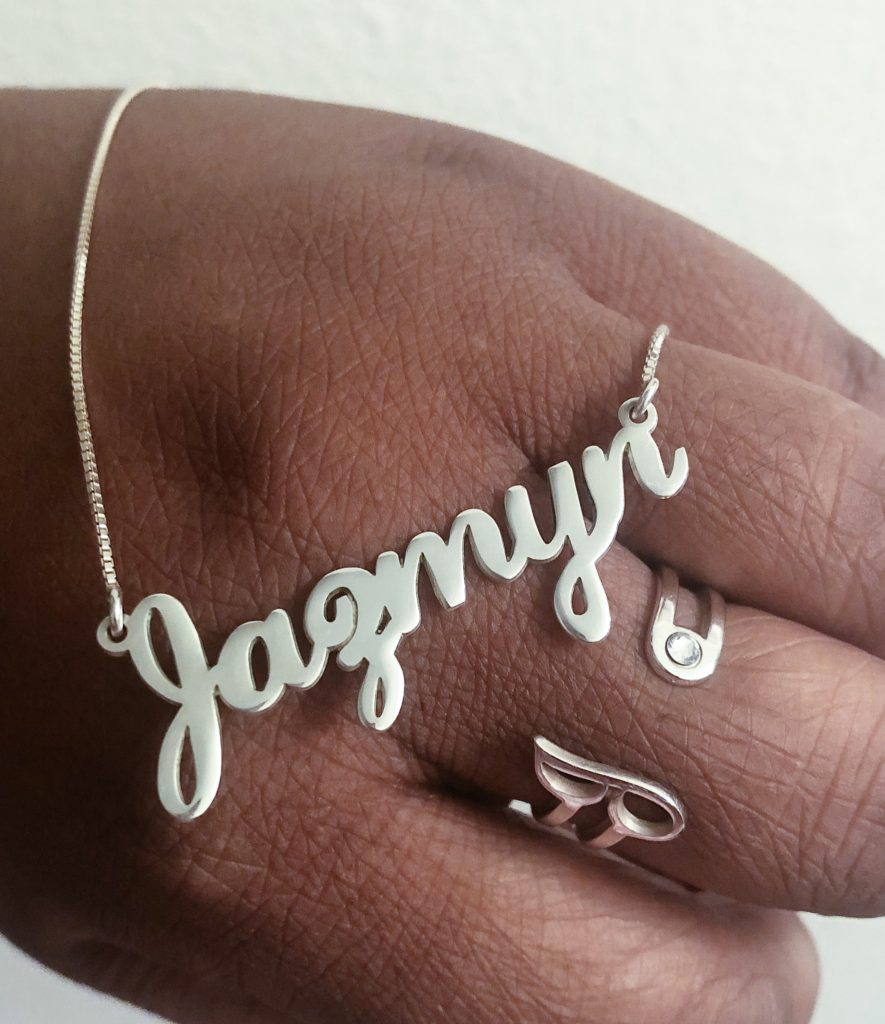 Subscription Box – These are the gifts that keep on giving!  It's a small fee on a monthly or quarterly basis and your mom would get awesome products mailed right to her front door.  One of my current favorites is the Sipping PositiviTEA box by Dr. Jacque Colbert.  This phenomenal woman behind the box is an HR Thought Leader whose positive attitude and outlook on life and professional skills help her enrich, motivate and empower her clients to be and do the best that they can.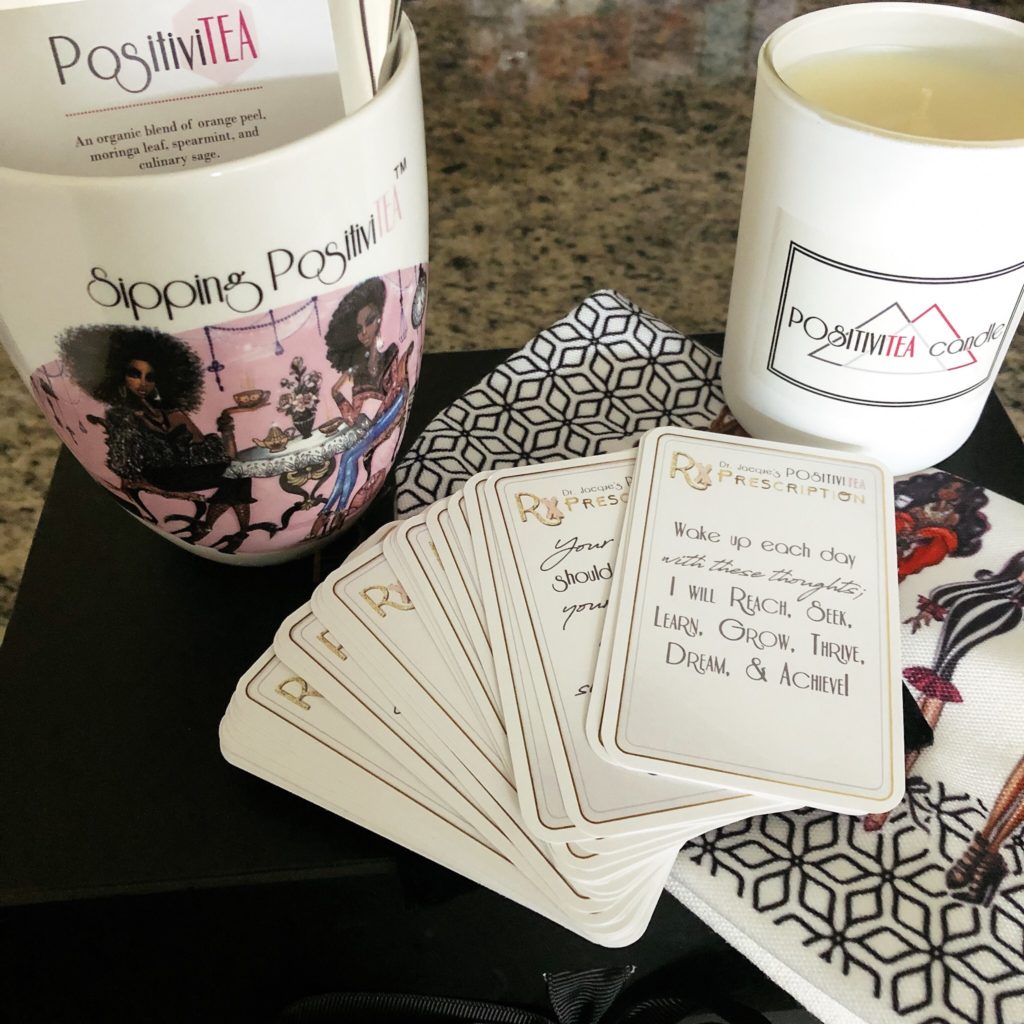 Not only is she a great motivator, but she's a breast cancer survivor and her positive attitude and outlook that helped her beat that was poured into these boxes.  In fact, the box I received was full of all kinds of self-care goodies.  Power Play affirmation cards, a makeup bag, mug, organic loose tea, a self-exam breast cancer reminder card, and even a candle!  I think what shocked me those most about the box is how affordable it is.  All of these items in one box and it's less than $50 and you can save $5 on each box by using my coupon code 'JAZMYN10'.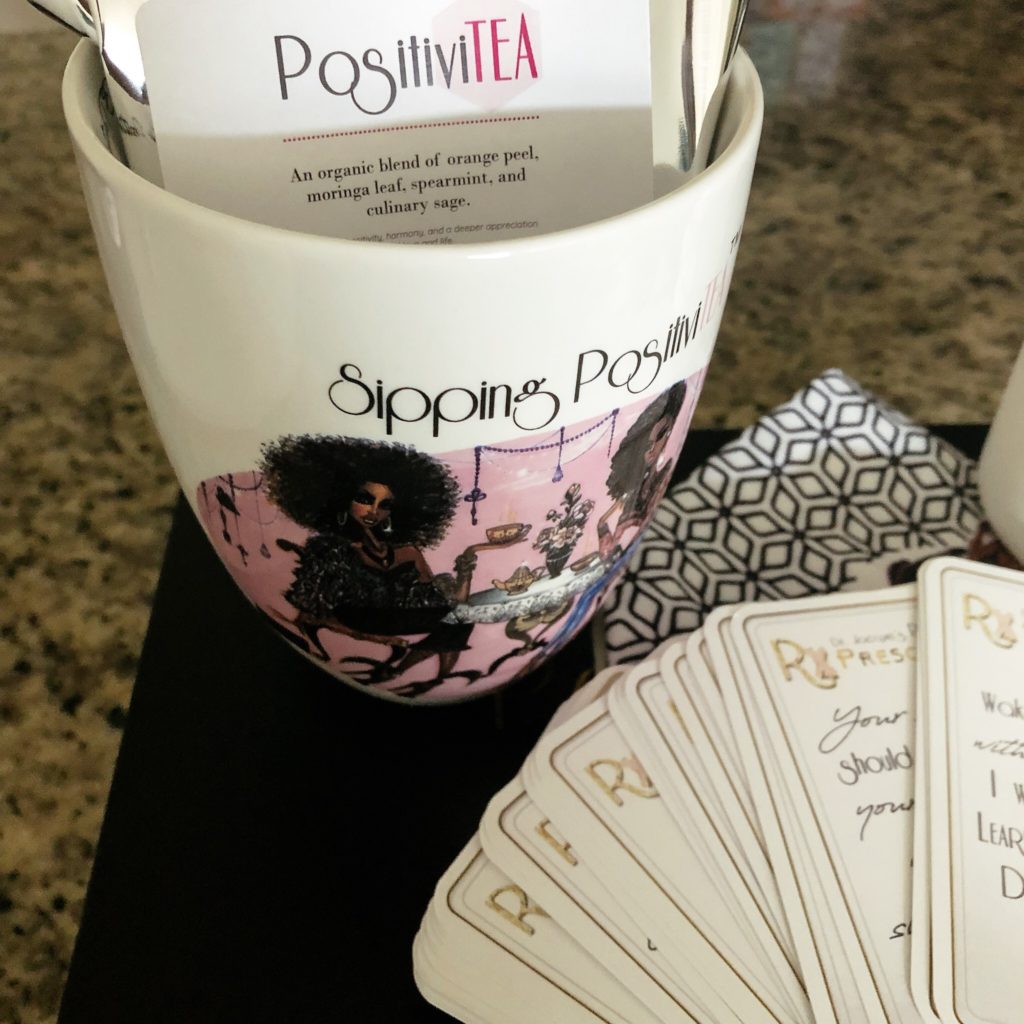 So what did you guys get the mothers in your life for the holiday?  Did you go the more traditional route or did you do something unconventional like what I mentioned above?