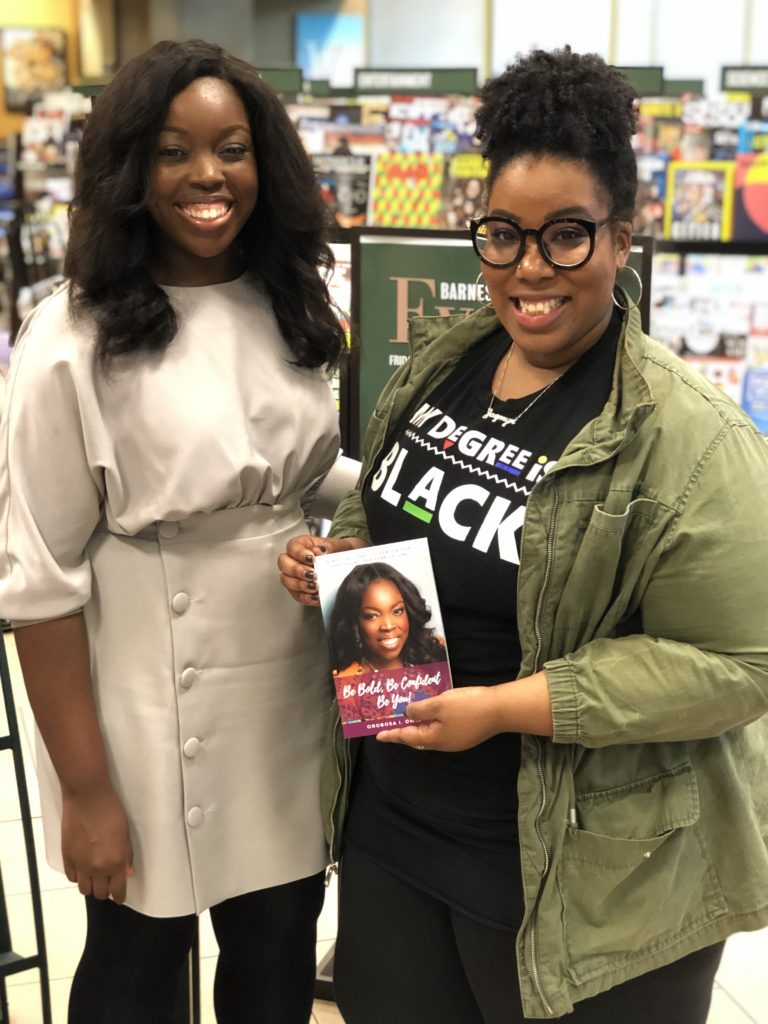 Orobosa's no stranger to this blog, in fact, I interviewed her on Le Haute Paire back in October and we had a really honest discussion about depression, dealing with the loss of a mother at a young age, societal pressures and more.  In fact, that's probably one of my most popular episodes to date!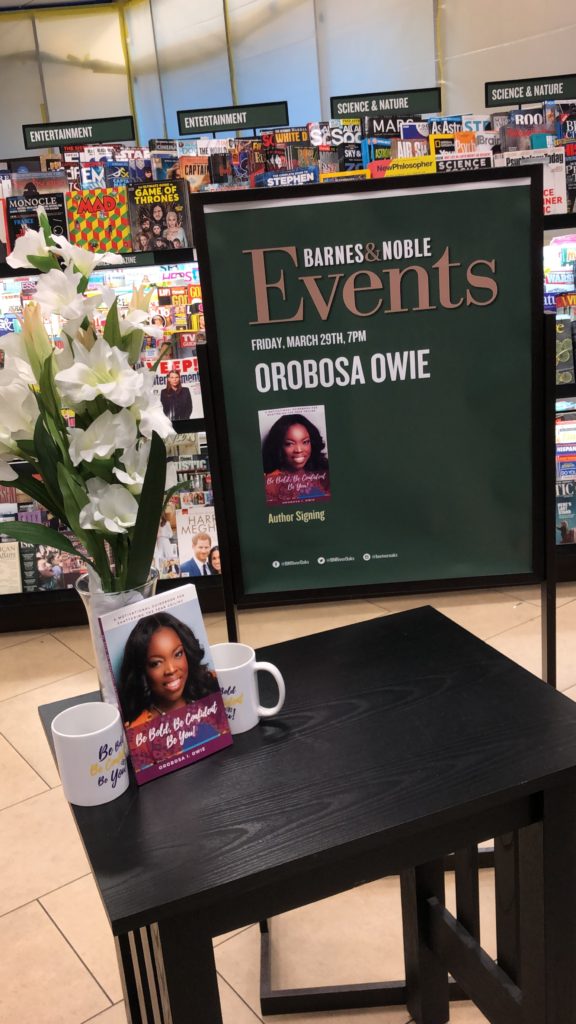 We've kept up with each other since, and when her team reached out and told me that she'd be doing a book signing for her new book here in Houston I jumped at the opportunity to attend it.  Her spirit was so great over the phone, and I figured it would be even better in person.  I wasn't wrong!  We had the chance to chat a bit before she shared a portion of her book with us and she gave us a bit more background on what brought her to Houston and got her started on her path of professorship, self-fulfillment and shattering fear ceilings.  She shared more about dealing with the grief of losing a parent, something I could totally relate to since it was something I experienced as a teen as well and she even read us the first chapter of her new book, 'Be Bold, Be Confident, Be You'.
One of the things that I love about her and her story is that she's not scared to tell about the tragedy that's struck her life and her hardships.  She's literally one of those folks who will tell you how she messed up so that you don't have to make the same mistakes she did on your path to recovery and greatness.  That first chapter had me in tears, especially when she revealed that the joyous day she wrote about was the start of the year where she lost her mother.  You guys have to check it out (it's available in stores and on Amazon), and just in case you haven't had the chance be sure to check out the Le Haute Paire episode we recorded together!