It's the start of a new year and I decided to keep the 'One Little Word' going.  For those of you who don't know, my word for last year was "courage" and I felt like 2018 was my most courageous year.  I started a new job, traveled a ton and took leaps and bounds in other aspects of my life.
So I wanted to keep it up.
I found that going this route was a LOT easier than listing out resolutions that weren't the most attainable.  I hinted at this a bit on yesterday's podcast episode but I wanted to make the reveal today.
My 'One Little Word' for 2019 is 'cultivate' and here's how I plan on working it into my goals of the year.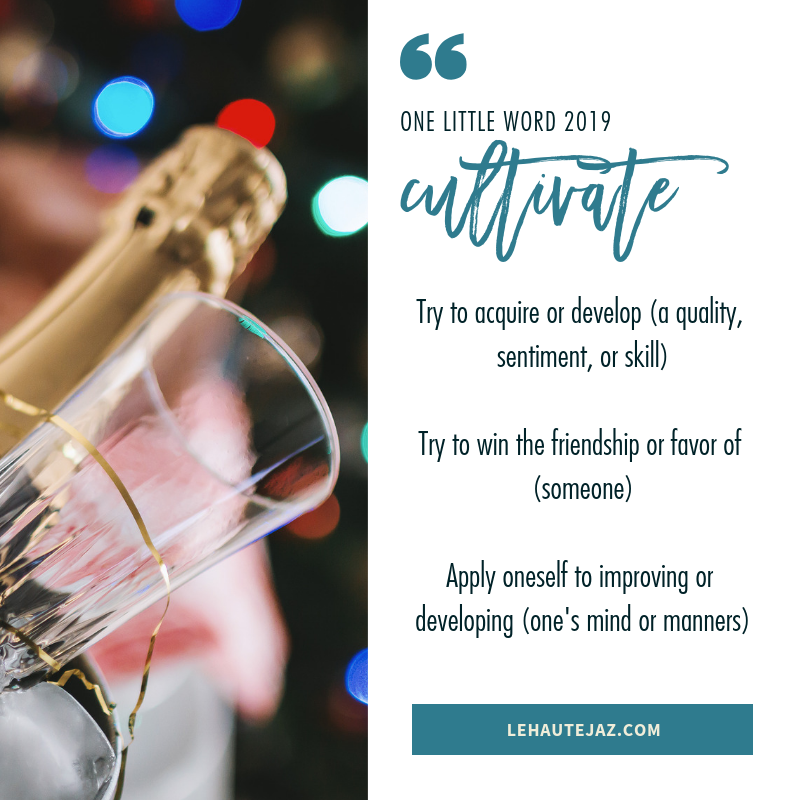 Try to acquire or develop (a quality, sentiment, or skill) – I plan on honing my craft at work, in blogging and learning new skills.  I want to get better at photography for my blog and continue learning a few coding languages.
Try to win the friendship or favor of (someone) – I'm a people person; I love fostering and maintaining relationships and I want to continue to do that in the new year while maintaining my integrity.
Apply oneself to improving or developing (one's mind or manners) – There's always room for growth, and I never want to stop growing as a person.
I would love to hear what your resolutions or 'One Little Words' are for the year, so please feel free to leave them in the comments below!