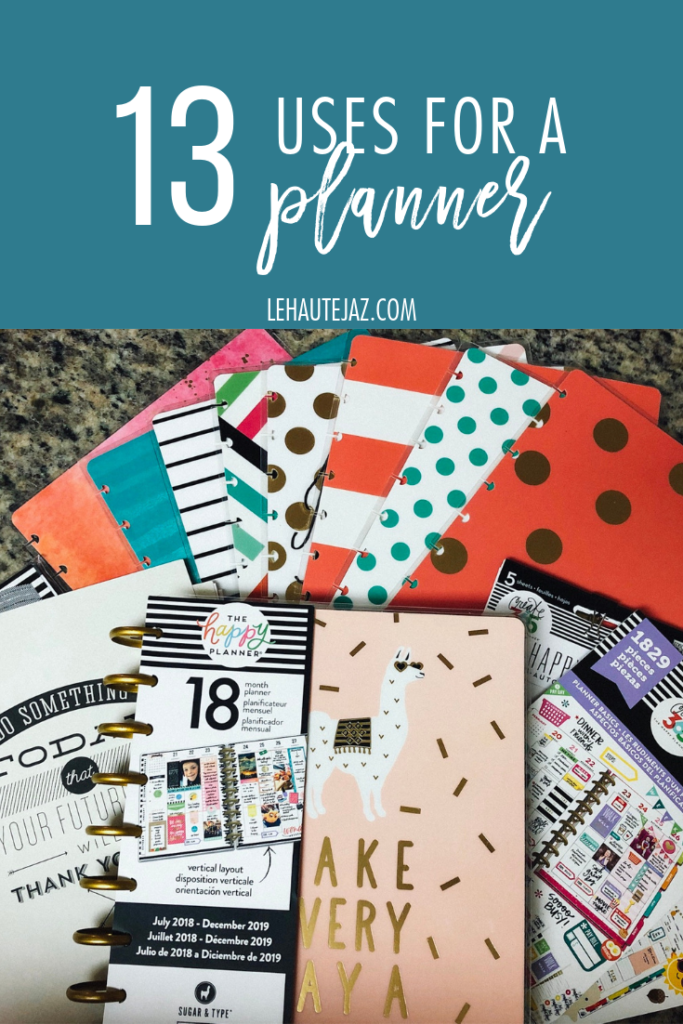 I just purchased my new planner for 2019 and I can't wait to crack into it.  I've been using the MAMBI Classic Happy Planner for about 4 years now so there was no hesitation when it came to picking out a brand and size for my new planner; I just had to narrow down the style.  The great thing about Happy Planners is that they're disk bound and are super customizable, so even if I pick one that has a cover that I'm not particularly fond of (like the one I chose), I can swap it out for one of the many that I currently have.  I can also add extra note pages, folders and even customize things with stickers.
I've blogged about my planner in the past, and I found that it's easy for me to revert to just using my digital planner unless I get creative with what all I'm using my physical one for.  In addition to writing down appointments, birthdays and other important dates, I use my planner to jot notes and goals, track items and I even use it for my blog and podcast!
Now I know that your planner needs might not be identical to mine, but I wanted to share some useful ideas that will help y'all actually use the planner you have for longer than a month or the first quarter like so many people often do.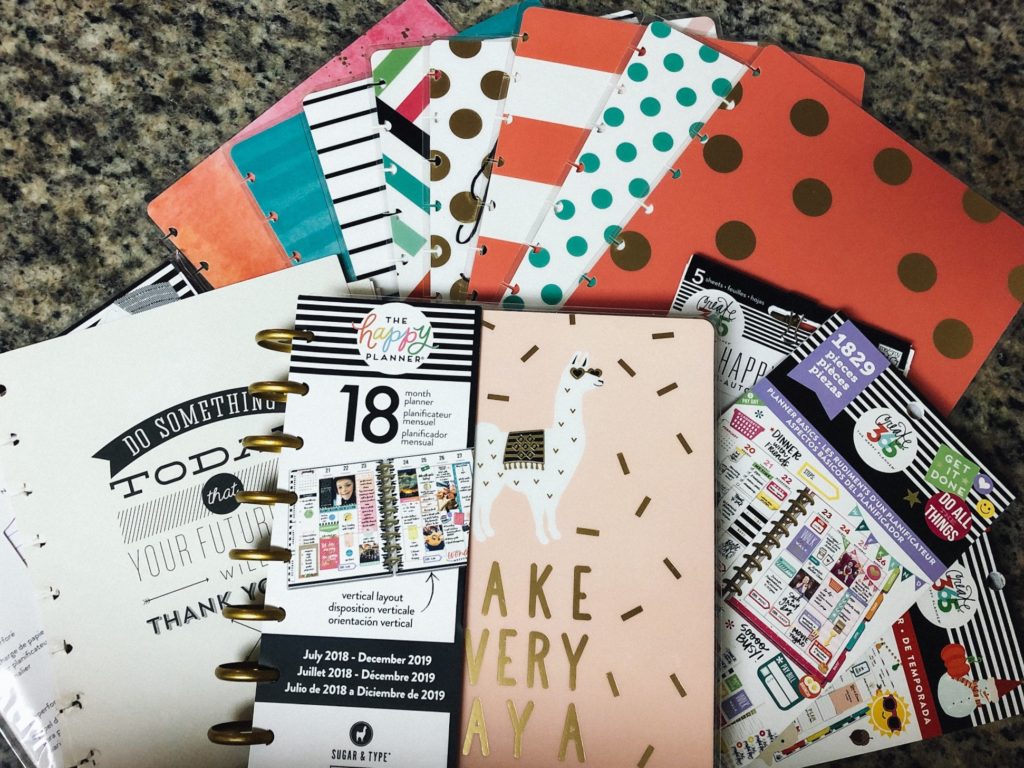 Staying on task:
To-do lists – A lot of planners now have "to-do list" sections and you can even buy inserts if your planner is disk bound like mine is.
Project management – Working in project management taught me that it's sometimes easier to tackle a project once you see it broken down into pieces.  Put those drawing or Excel skills to use, or even bust out those tracking stickers to help with big projects/event.
Tracking:
Income tracking – Whether it's the money you're making from your 9-5 gig or the additional income being brought in from your blog or other side hustle, you can track it in your planner.  I put down paydays from work as well as campaign payouts so that I can see what's coming in.
Expense tracking – Most of the expense tracking I do in my planner is for the blog. Monthly subscriptions, big purchases, etc.  That what I know what I'm looking for when it comes time to do my taxes.
Habit tracking – Whether it's tracking steps, water intake, workouts, whatever! These are great to put in your planner for accountability.
Bills – Most of my bills aren't on auto-draft so I like writing down due dates so I can make sure they're paid on time.
Debt Payoff – I know it might seem like that student loan debt isn't going anywhere, but it is.  I track my payments and balance so that I can celebrate the small victories.
Social Life:
Entertainment – You can track the books you're reading, the movies you've seen, your Netflix/Amazon Prime/Hulu must-watch list(s).
Volunteer work – I have to track my hours anyway for YP and I can easily remember which weekends I did what by just looking in my planner.
Celebrations – Birthdays, anniversaries, weddings, promotions, holidays, girl's night, etc
Content Creation:
Blog Posts – This one's pretty self-explanatory, but you can also jot down blog post ideas!
Social Media Shares – See above.
Podcast Content – Episode ideas, interview schedules, editing schedules.
Do you use a paper planner?  If so, what all do you write in it?  I'd love to see what y'all are using your planners for!