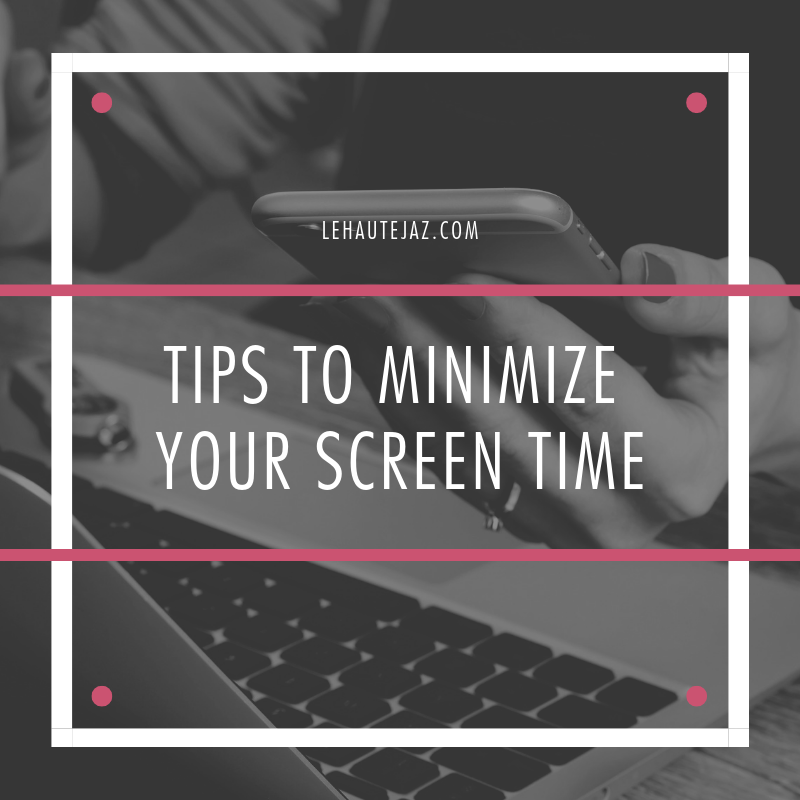 One of my blogger friends shared a clip of her screen time summary the other week and I felt triggered.  Her's actually looked better than mine and it got me reevaluating my life and how much time I spend my free time.  For those of you who don't know, I work in commercial real estate and spend quite a bit of my workday in front of a computer screen but I was shocked at how much of it is also spent staring at my phone screen.  Between checking emails on the go, phone calls with contractors and vendors and even sending out emergency notices and work orders I'm on my phone quite a bit.  That coupled with the downtime usage had my phone judging me with the daily and weekly reports.
Now I know that there isn't too much I can do as far as cutting back while at work, I need to be reachable, but I can do something about my downtime usage.  I know I'm not the only one who can spend 30 minutes mindlessly scrolling through Instagram or Facebook, but I do have some tips to help cut down on your screen time.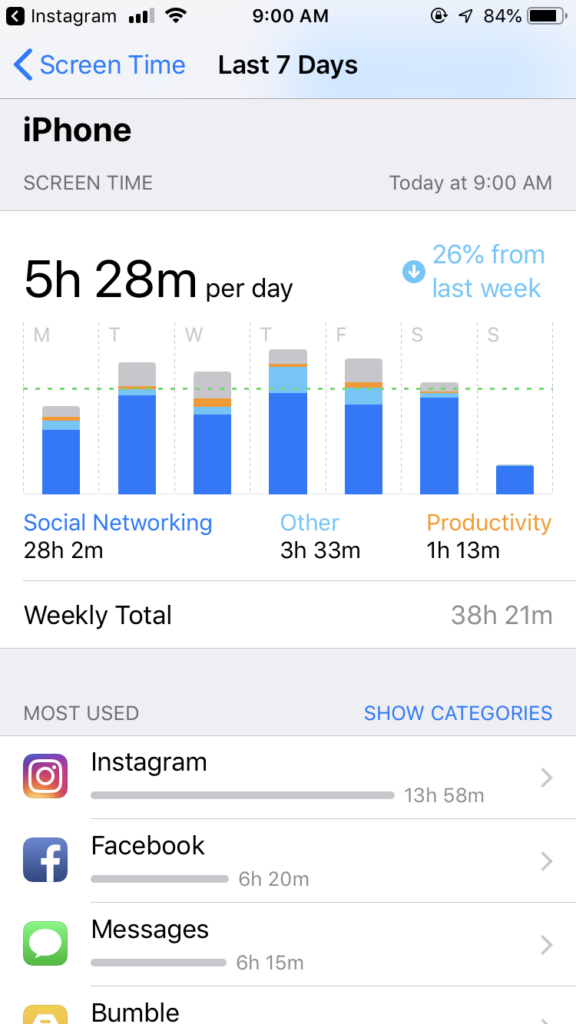 Utilize the Downtime feature – iPhones now have this feature built in, and there are so many other apps that do the same thing if you don't have an iPhone.  Set realistic lockout times for yourself and try to stick with them.  I recommend an hour or an hour and a half before your bedtime.
Listen to Audiobooks – I know that a lot of people use their phones or iPads, and while you're not mindlessly scrolling through social media apps you're still staring at a screen.  You can cut back on that by listening to the audiobook instead!  You'd still get to "read" the books, and you might even get to hear it as the author intended since they're often the ones doing the readings!
Listen to Podcasts – Much like listening to an audiobook you'd still get your daily/weekly news in without having to stare at a screen.  And you might even be able to multi-task!  It's not uncommon for me to put on a podcast episode and clean up my apartment, laughing while I wash the dishes.
Meditate – Instead of spending the minutes leading up to your bedtime scrolling through Tinder or playing a game on your phone, use those few minutes to do some breathing exercises so that you're able to fall asleep easier and stay asleep longer.
Be There When You're There – This one is more for when you're out with people, whether you're at a meal with friends or even at a concert.  I know we like to snap pictures to capture the memory, but it's good to be present too.  Not just physically present, but mentally present as well.
These are just a few suggestions that I've been using to help me cut down on my unnecessary screen time, and I'd love to hear from y'all about this topic.  Are you trying to cut back as well?  What