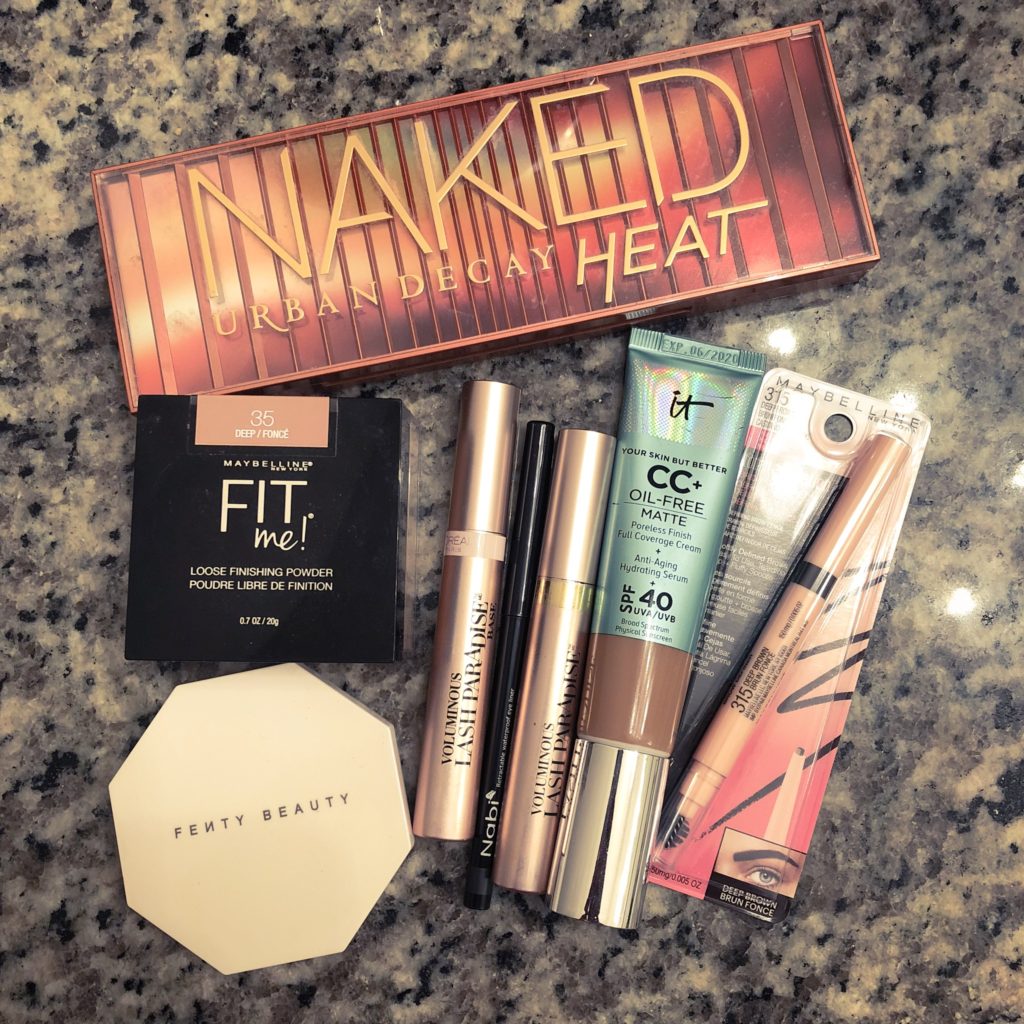 New apartment new me?  Eh, I wouldn't say that.  I do plan on giving you guys a full post about my new apartment, but today I want to share a few new beauty products that I'm loving.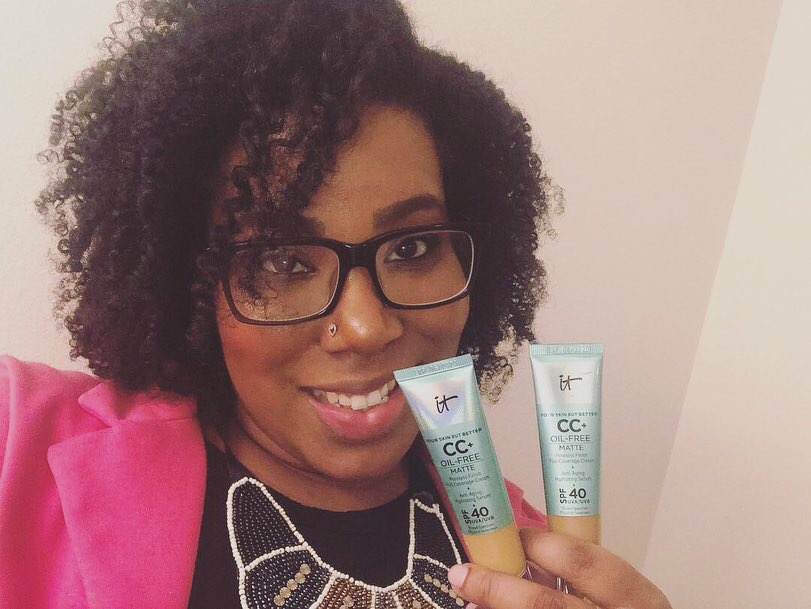 It's Cosmetics Oil-Free Matte CC Cream – I've been trying out their new matte CC cream for the past month and I LOVE it! It gives me the full coverage that I'm looking for and holds its own in this Houston heat and humidity! I've worn it for 12+ hours and have stayed matte! This is always big for me since I usually have an oily T-zone by the end of the day. I can't recommend it enough!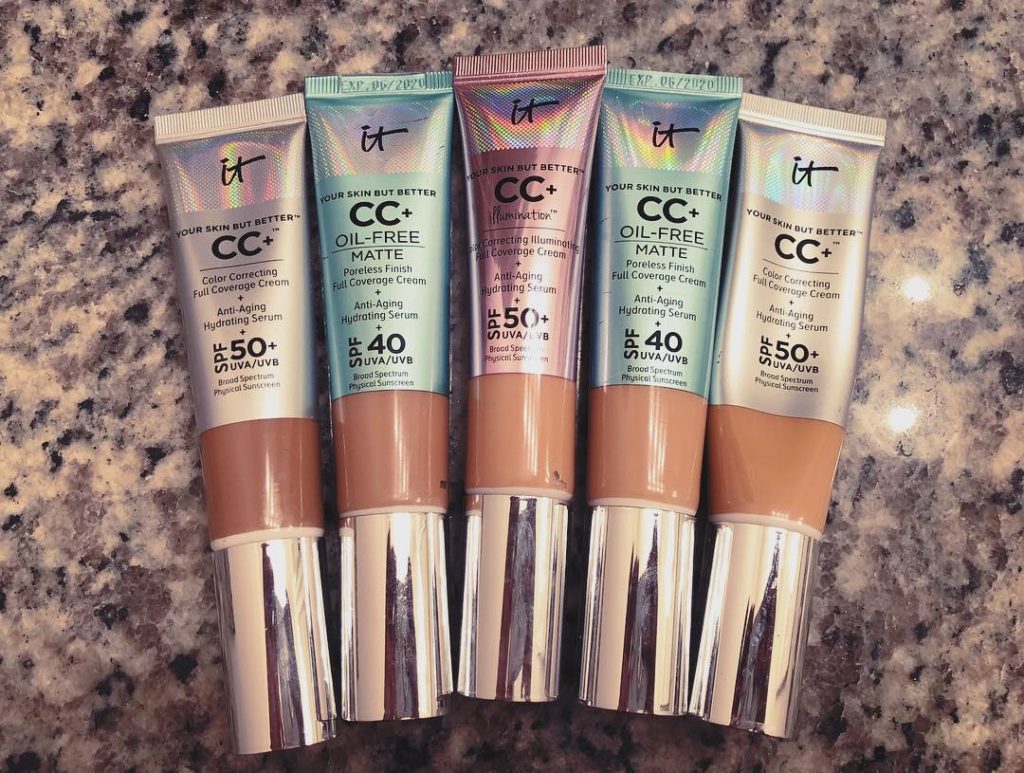 Maybelline Total Temptation Brow Pencil – For those of you who don't know, I got my brows microbladed last Fall, and contrary to popular belief it doesn't mean that I don't need to fill in my brows anymore.  They look fine if I don't have on makeup, but when I do put on makeup I use the inking as a sort of outline or guide.  It takes me like 2 minutes to fill in both brows, and that process alone used to take me 10+ minutes.  I still recommend the microblading/ombre process to people, especially since it can last for years, but know that you will likely still have to fill in your brows.  I've gone back and forth between Revlon's Brow Fantasy pencil & gel combo and Benefit brow products, then I heard about this Maybelline one from a fellow blogger.  It was on sale at Target, so I figured if I didn't like it I would only be wasting like $5.  Well I was pleasantly surprised and I think that this will be my regular brow product! It's retractable like the Benefit brow pencil I was using and has a spooly at the end!  I still seal it with a brow gel (I've been using one from Colourpop), but I do like it so far!
Makeup Revolution Vivid Baked Bronzer in 'Rock On World' – Yeah, I'm aware that this one isn't technically pictured above, and I know that this product is technically a bronzer but I use it for highlighting purposes.  It's great for me to use on a daily basis and isn't as blinding as other highlighters, perfect for work.  Plus it's really reasonably priced so if I misplace it while traveling or whatever then it's no love lost.
Sally Hansen's Miracle Gel Top Coat – This one also isn't pictured, and that's because I wasn't sure if I would like it when I snapped this picture.  I probably haven't said it on here, but I haven't had my nails polished in months.  What started off as a few weeks break from nail polish, due to my nails being thin and frail after months and months of back-to-back dipped manicures, turned into a few months.  I ended up getting rid of 2/3's of my nail polish collection during my move and only kept the polishes that I've actually worn in the past few years and could see myself wearing in the near future.  I have a box of about 30 bottles of polish and not one bottle of top coat that I actually liked.  I have a few requirements when it comes to top coats: quick drying, shiny and durable.  I type quite a bit and need a top that will stand up to at least a week's battle with my keyboards.  This Sally Hansen one is just that!  I was nervous that I wouldn't be able to use it with regular polish, but after a few Google searches and Youtube videos I found out that I can and did.  I love it and plan on purchasing it again the future!  It was only like $3, and I don't know if that was a sales price at Target or if that's the regular price but even if it is the same price of the rest of the polishes in that line (like $7) then it's still worth it!
So what about y'all?  What are some of your current beauty favorites?  Do you mix things up a bit in the Fall like I do?