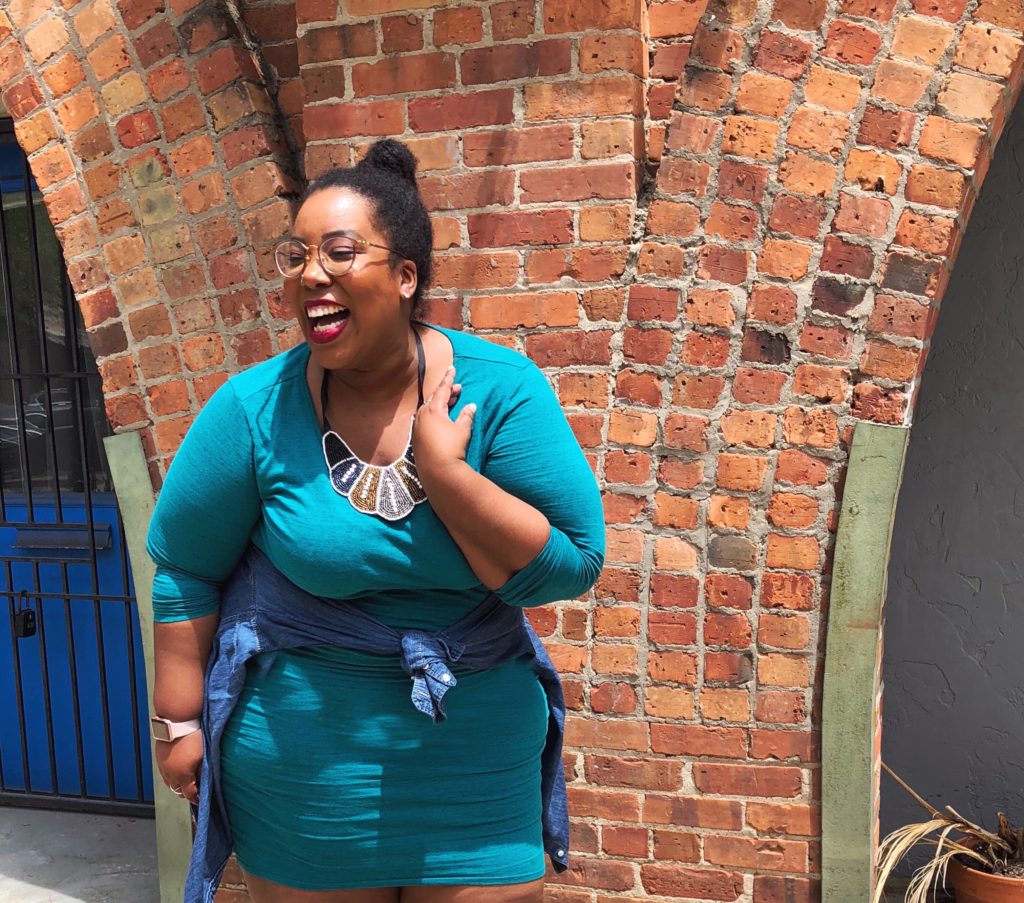 Today is the day!  I can no longer refer to myself as a "twenty-something" around these parts, I even had to change the blurb on my 'About Me' page.  I initially wanted hit y'all with the "30 is the new 20", but I know that that's not true.  It took some self-reflection and time with my therapist, but I think I'm now okay with have a "3" as the first digit in my age.  And I don't know about you guys, but I see that as growth.
When I was younger I thought that 30 was an old age; that it was the age I'd be when I had my whole life together.  I'd be married, have my kiddos and be working for the Feds.  As you can tell, none of that has happened, but my goals in life shifted in my 20s.  In fact, I wanted to share some life lessons I learned in the past decade that definitely helped shape me into the woman I am now.
It's okay to quote reality stars sometimes.  I don't know about y'all, but I love the 'Real Housewives of Atlanta'.  I don't watch too many reality shows, but that's one I faithfully watch and if you've had a conversation or two with me then you know that I regularly quote Nene.  Her "I said what I said" not only gets said verbally by me but also via text in gif form.  Ask my friends and family members and they'll confirm it.  At first I was saying it in jest, but I then realized that it's a message.  Say what you mean and mean what you say.  Don't balk or back down, and stand behind your statement.
No is a full sentence.  This one might be pretty self-explanatory, but I feel like often times we as women will often try and justify our "no".  You do not have to do that.
Balance is key.  Whether it's with work, life or even the fifty-leven organizations you've joined, make sure you only take on what you can handle and that you're making time for self-care.
Take that trip.  It's no secret that I'm full of wanderlust.  Traveling is very life-giving for me and I'm grateful that I prioritized that so much in my 20s.  I was able to spend Christmas time in London & Paris, visit the (current) tallest building in the world, eat authentic jerk chicken and more!  So do yourselves a favor and get your passport and see the world.  I know that I'm definitely going to continue to travel regularly.
Do something that scares you at least once a year.  Whether it's starting a blog, monetizing it, traveling by yourself, start a new career in a different field, whatever.  Don't live your life in fear because you can't grow that way.
These are just a few of the life lessons I've learned in the past decade, and I'd love to hear some from y'all.  Please feel free to comment below and let me know what tips and lessons have helped shape you in the past 10 years.