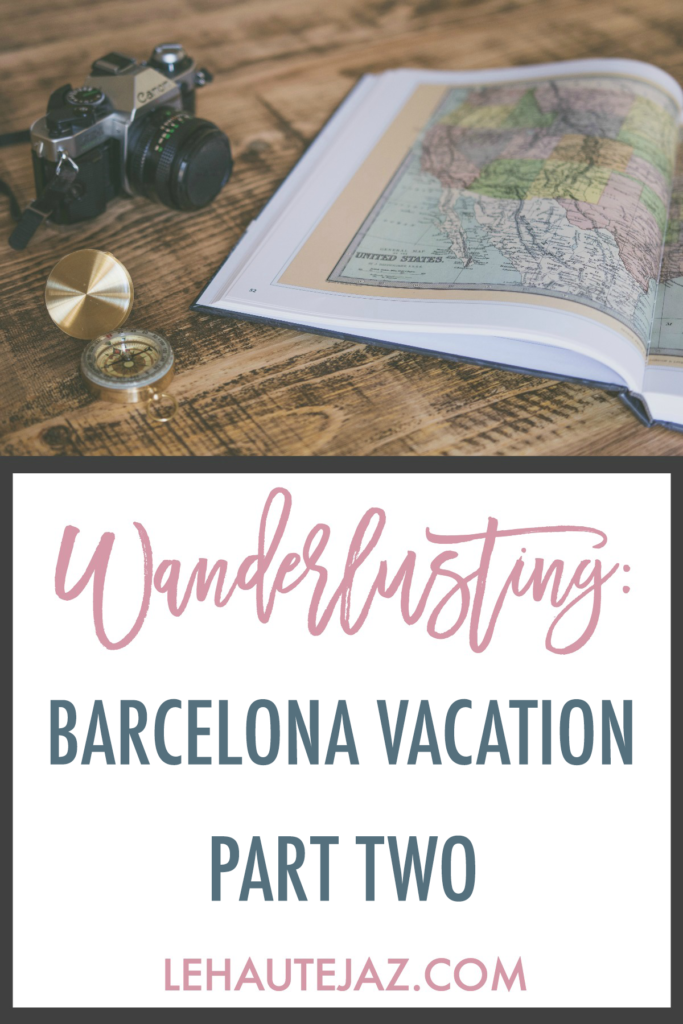 And I'm back like I never left with the second part of my Barcelona vacation recap. If you missed the first part you can check it out here, but I'm going to jump right back in where we left off.
I mentioned before that we were in town for a week so we decided to take our time and explore the city at a slower pace. We ended up doing one big excursion each day and had a bunch of mini ones scattered throughout. One of my favorite things to do on vacation is an hop on/hop off bus tour. They allow you to see the big attractions that city is known for along with other historical landmarks and they're often priced really well. Plus they're a great transportation tool. The one in London saved my behind and wallet when I had to make it to Harrods during the holiday season to pick up a gift for my niece. But back to Barcelona.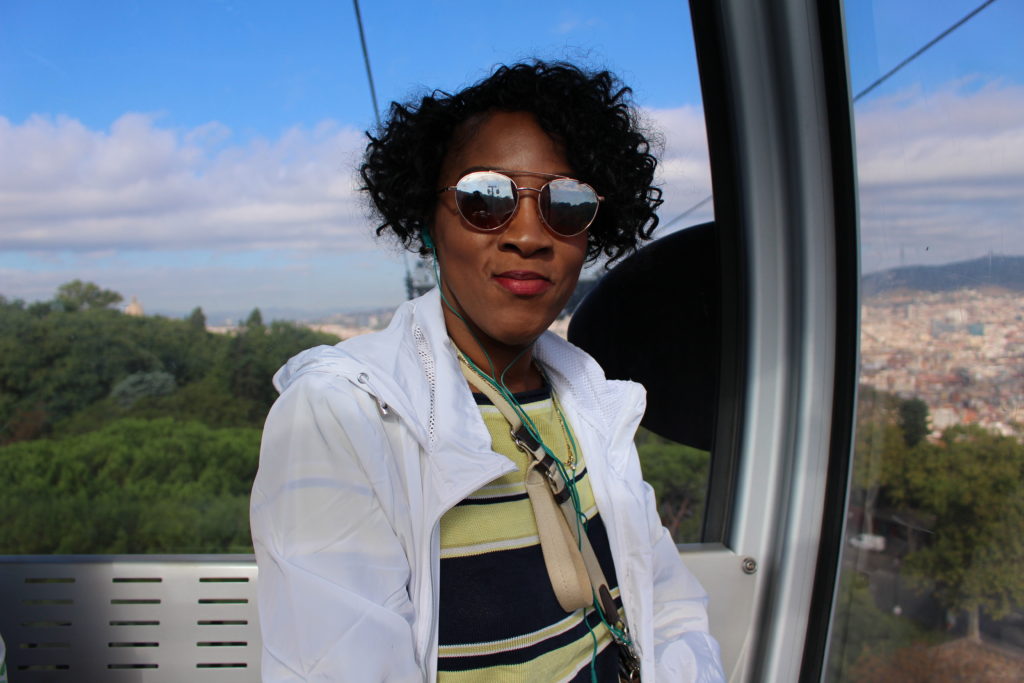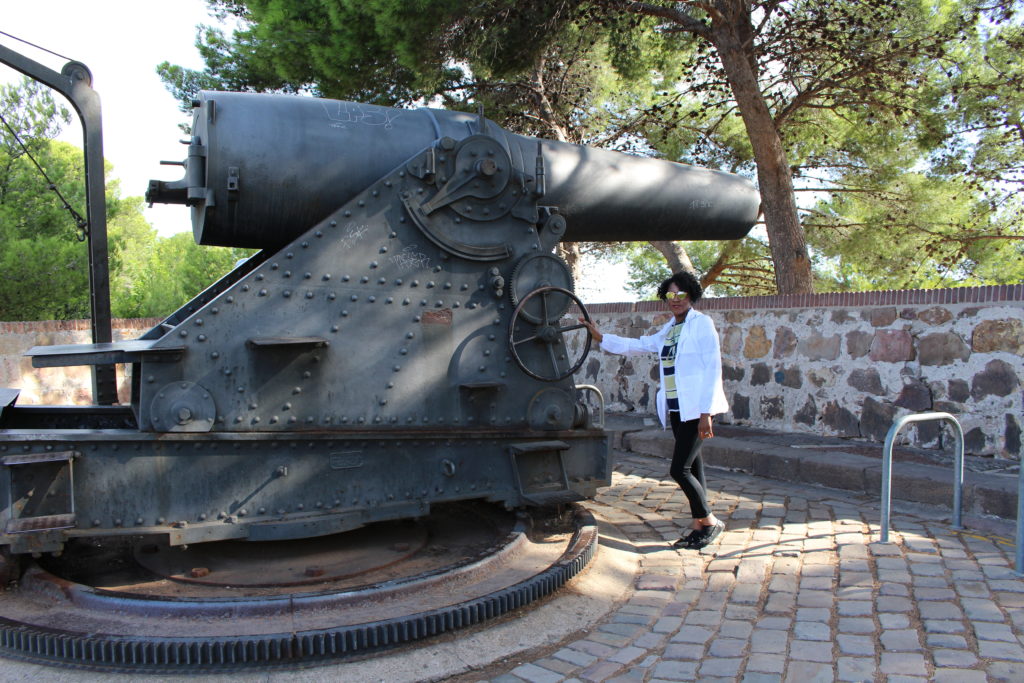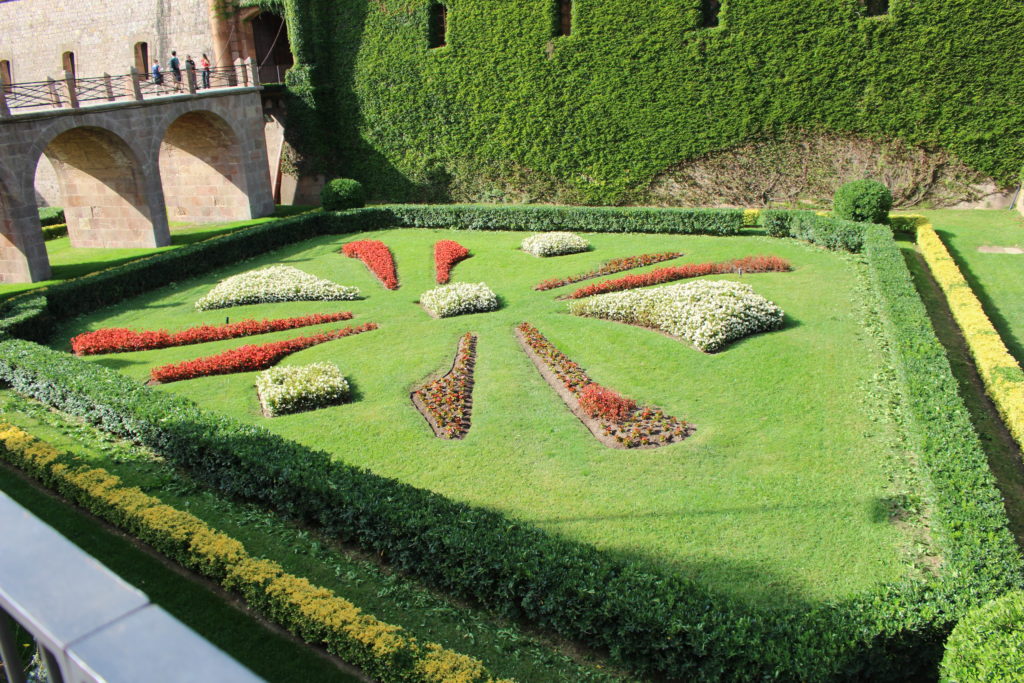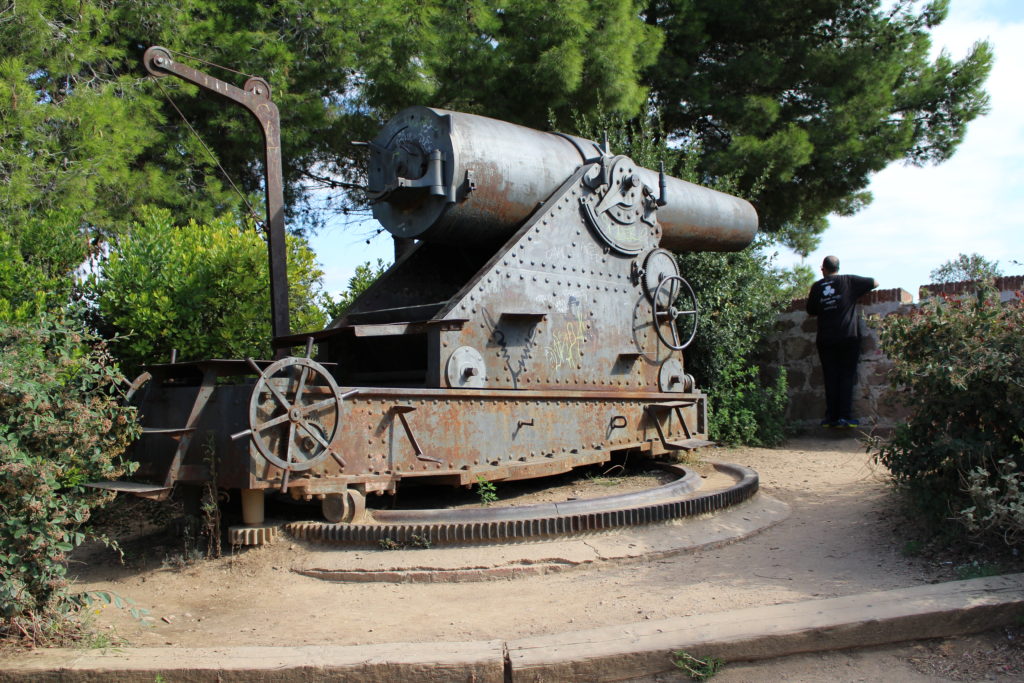 We did a hop on/hop off tour and saw quite a bit of the city before hopping off and heading up to Montjuic. There was a castle there that was turned into a museum and I knew I wanted to see that. We took the cable cars up the mountain (down as well) and got there just in time for a guided tour. In fact, no one else wanted one that particular morning so we had a private guided tour of the castle for like 10 euros! We learned so much about Catalan history and what led up to the political climate of what's going on now and I have to say that it mirrors a bit of what's going on here at home. We were able to walk the grounds and see where Lluís Companys spent his final days on earth, where his "trial" was held and the courtyard he walked through before exclaiming "For Catalonia" and being executed simply for being the president of Catalonia. In fact, that same courtyard is now the home of a beautiful art installation.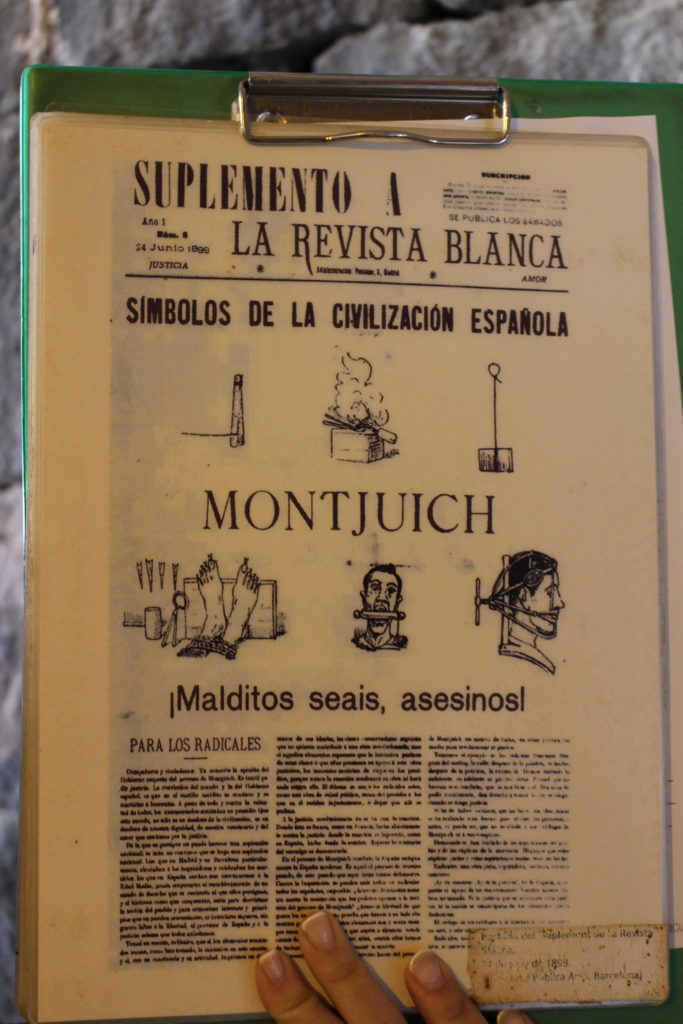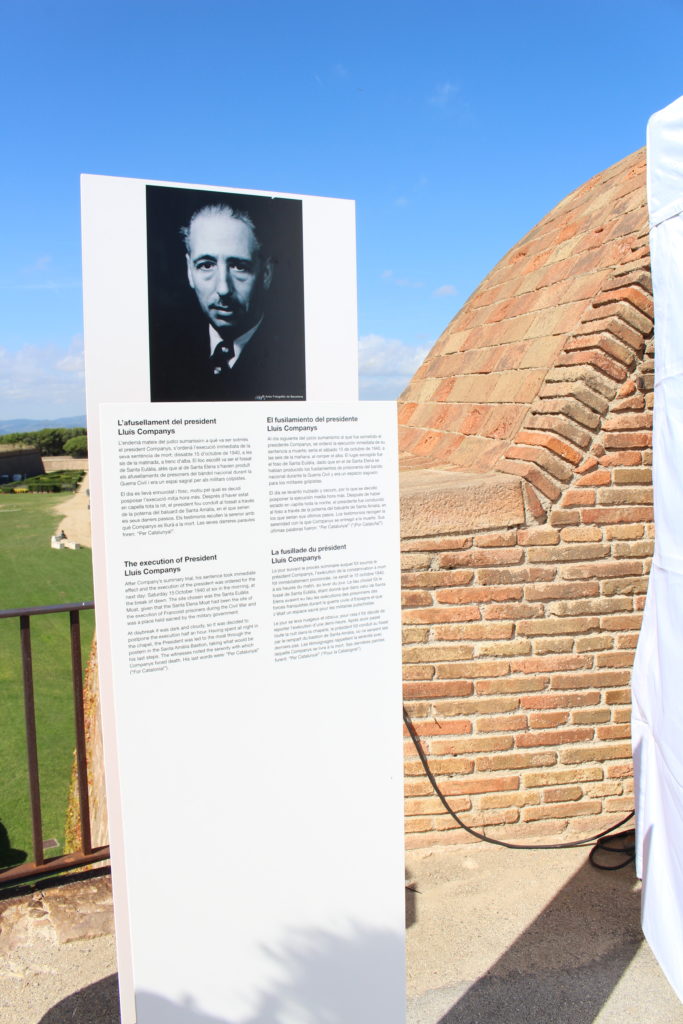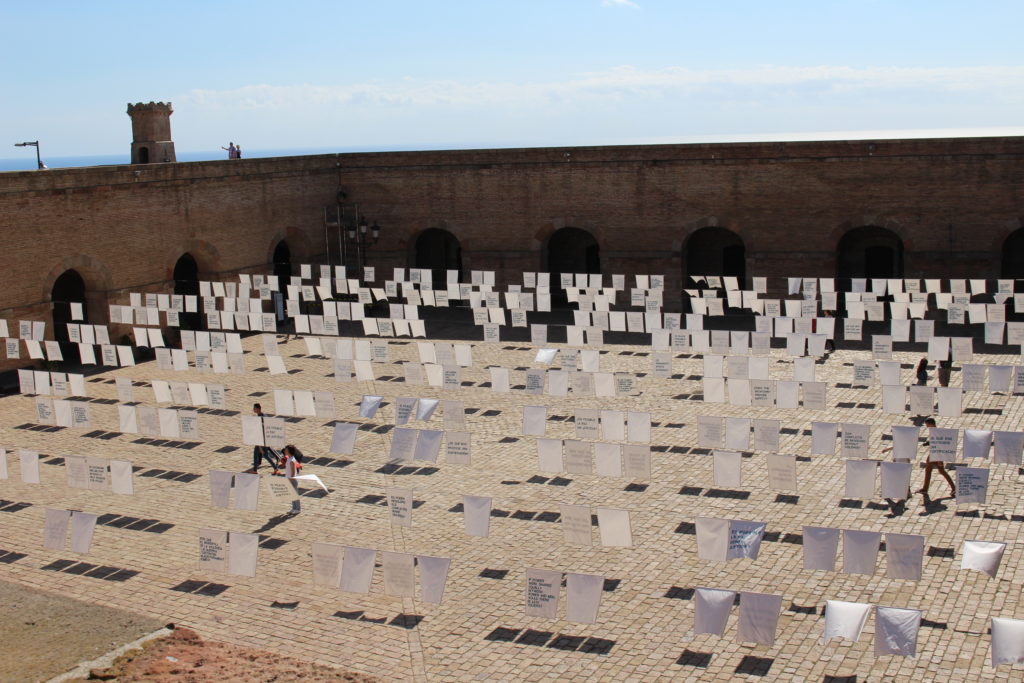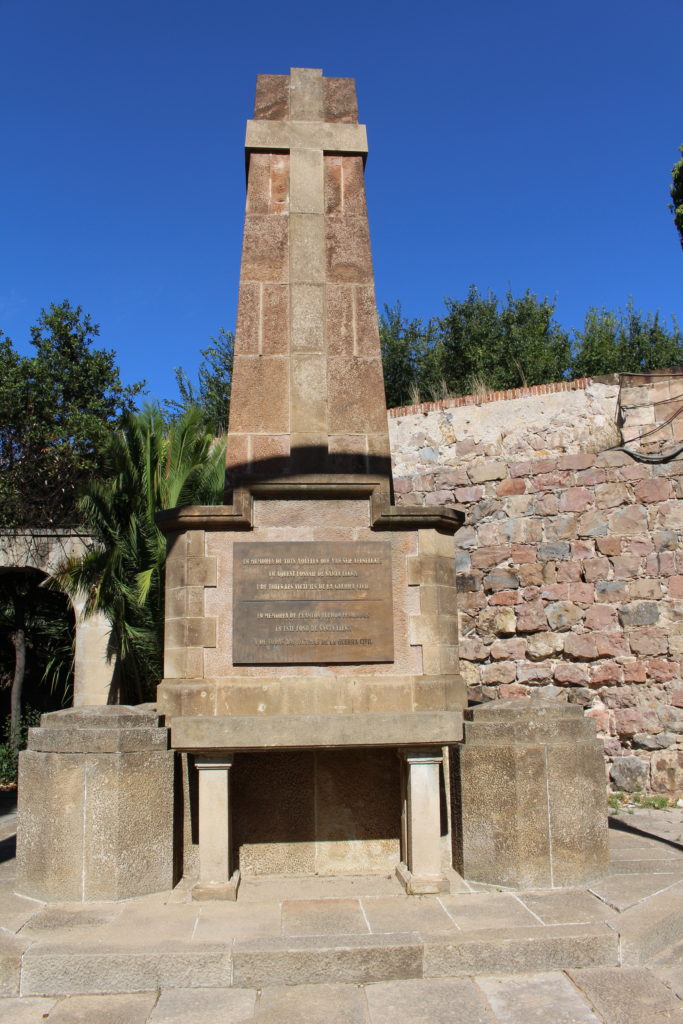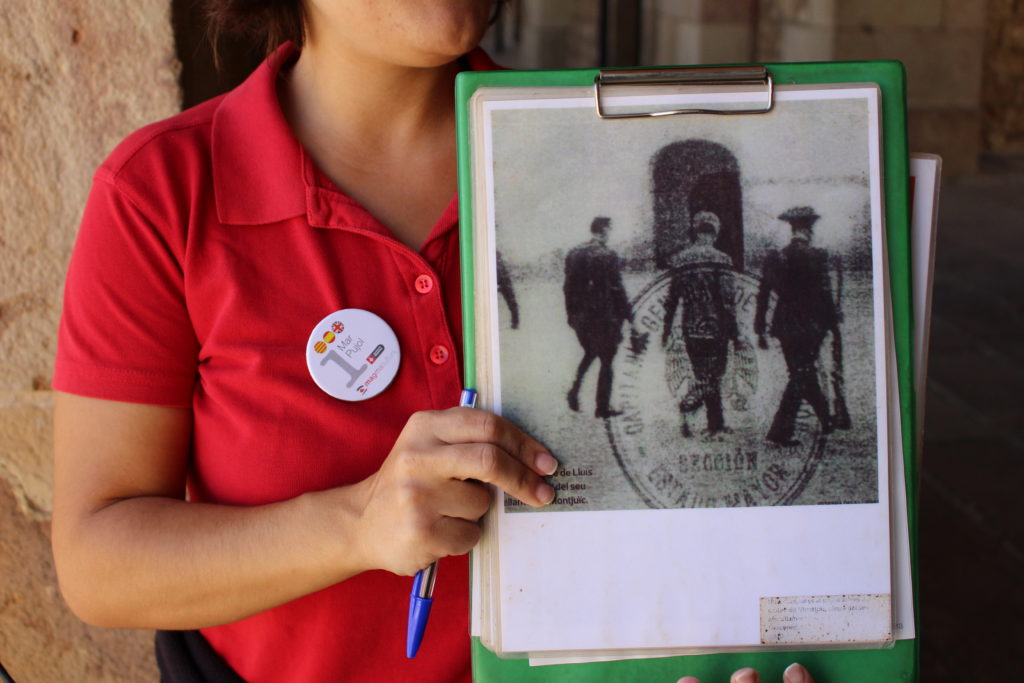 The final part of the tour gave us the most breathtaking view of the city, but it wasn't the easiest thing to get to. We had to climb up a steep and winding staircase to the watch tower, but once we were up there I realized that it was worth it. Our guide pointed out the different parts of the city and it was like seeing a real life map laid out in front of us. I got to see most of Barcelona in all of her beauty on that tower. Kand'z and I explored the castle a bit more before heading back down the mountain, finding food at a hole in the wall restaurant and hopping back on the bus to finish the tour.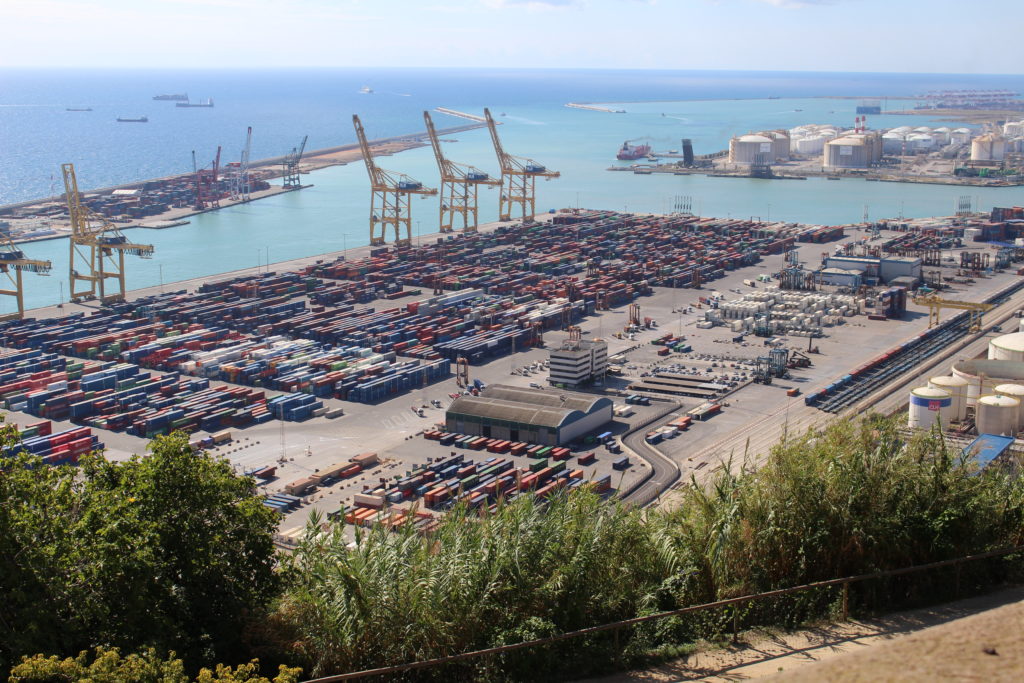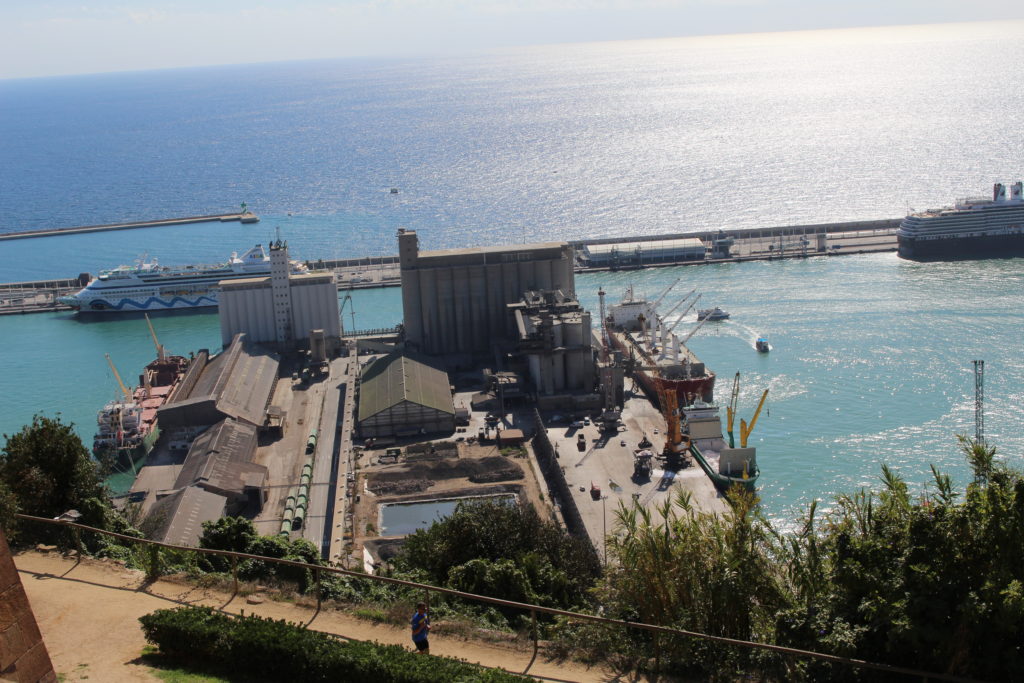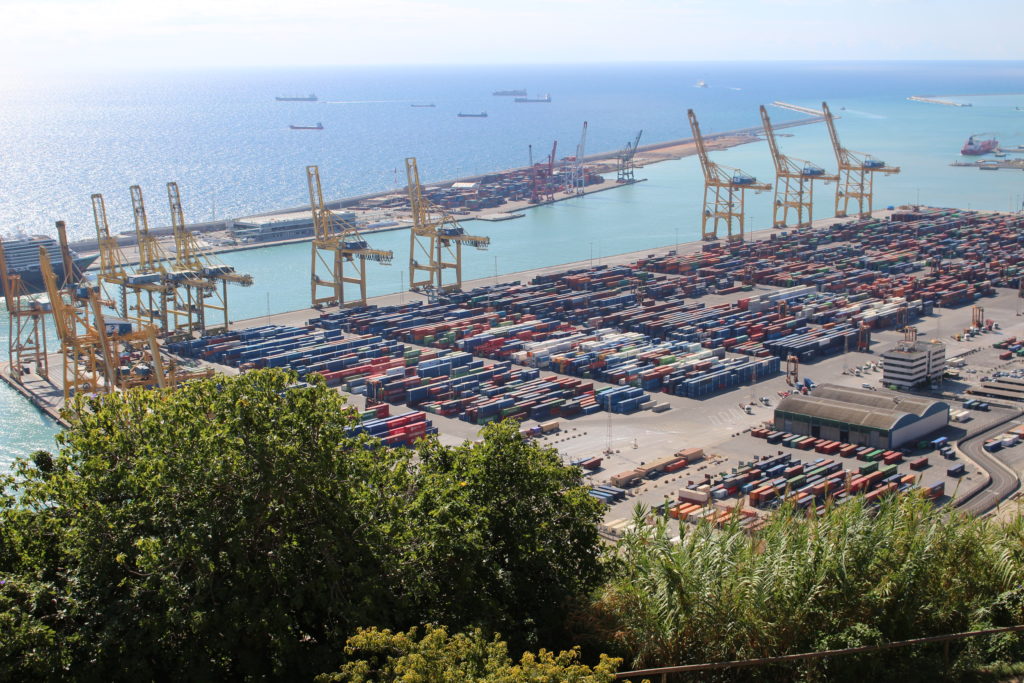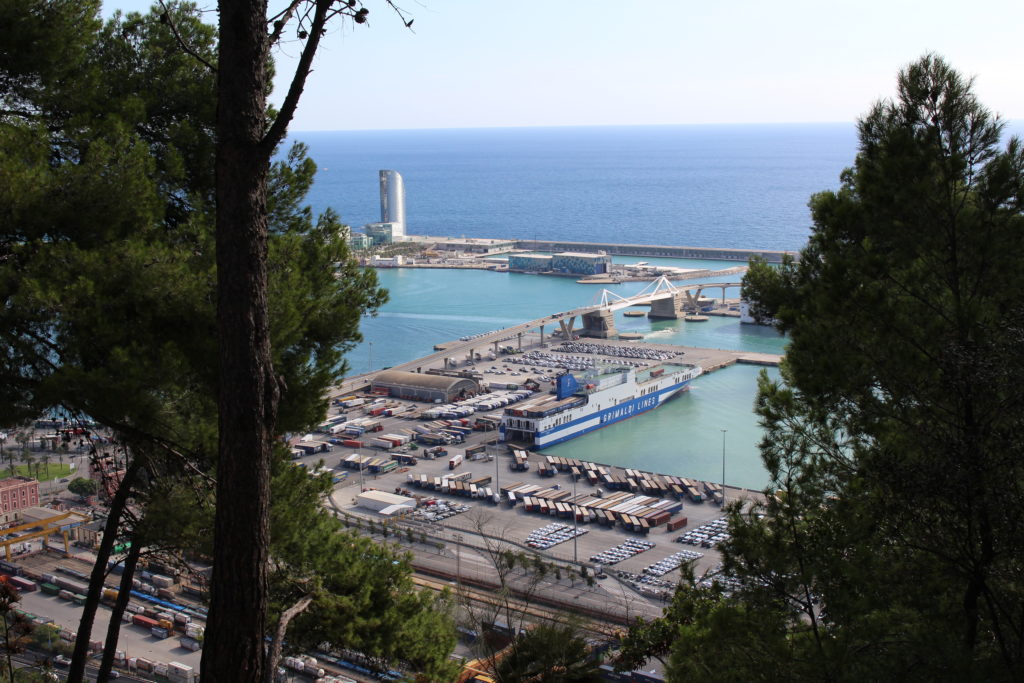 Friday was the warmest day of our vacation so we knew that it was the day for the boat tour. We both packed swimsuits with the intentions of hitting the beach, but it was a bit too cool for that so we decided a boat tour was the best way to see the city by water. Our hop on/hop off bus ticket came with a coupon book and we ended up getting a few euros off our tour so that was nice. We headed down to the port a bit early and snagged our tickets before popping into the mall nearby to kill time before we were due for take off.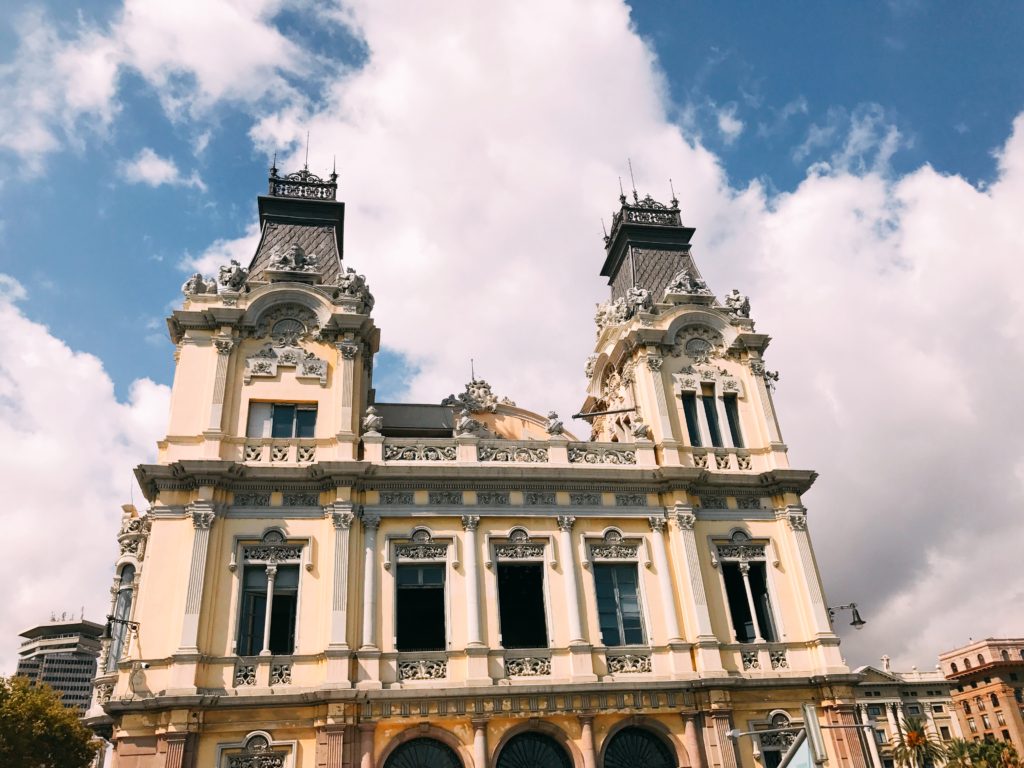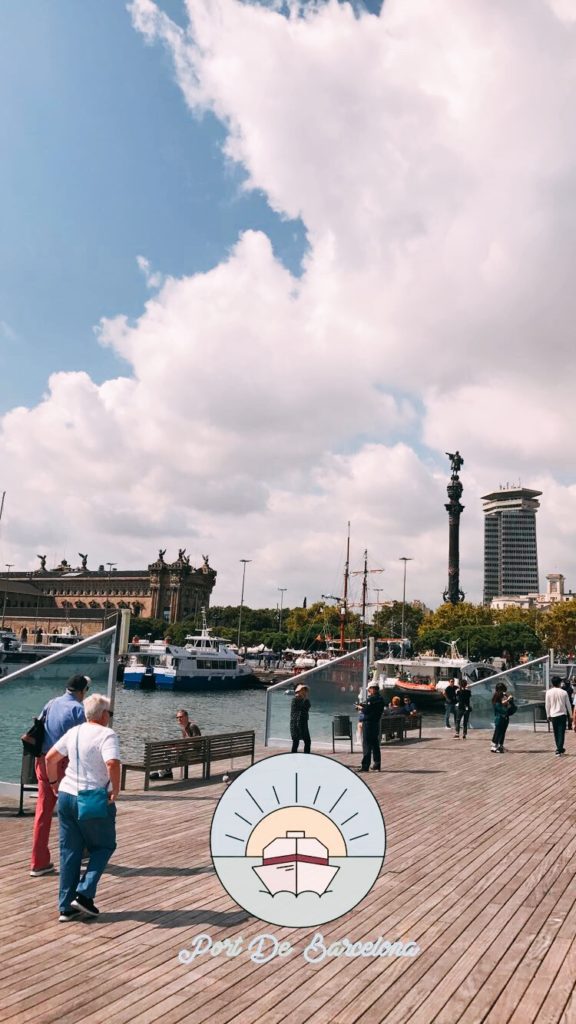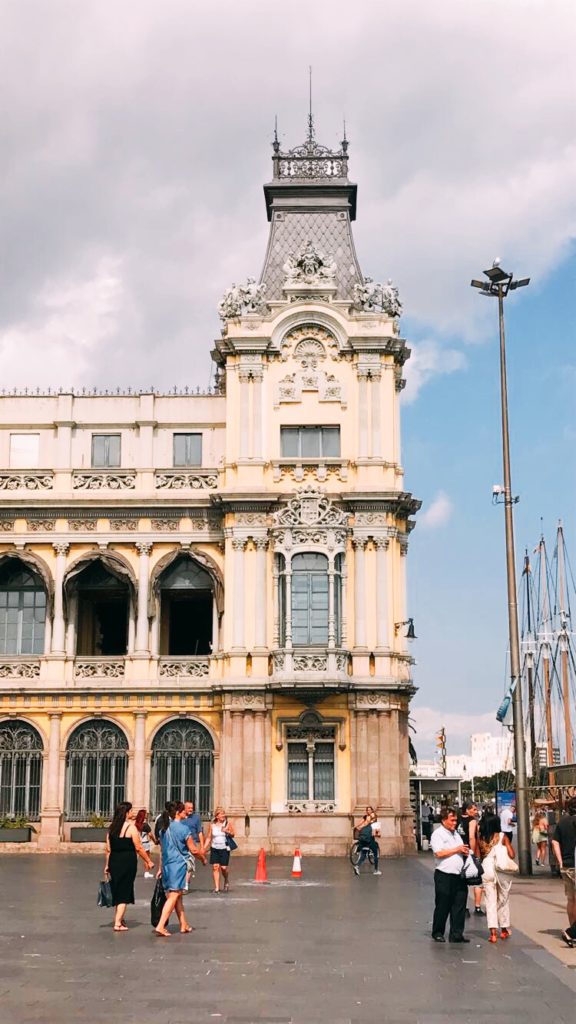 Y'all there is a FULL mall at the Barcelona port. Like a full sized mall there! I thought it was just going to be a few restaurants since the aquarium is also there, but there were a ton of shops there as well. I used that time to pick up some nail polish since the gel manicure I'd gotten before the vacation was already peeling and I didn't want to have bare nails the entire vacation. I can't take cute drink pictures for IG and Snapchat with nasty nails. Priorities.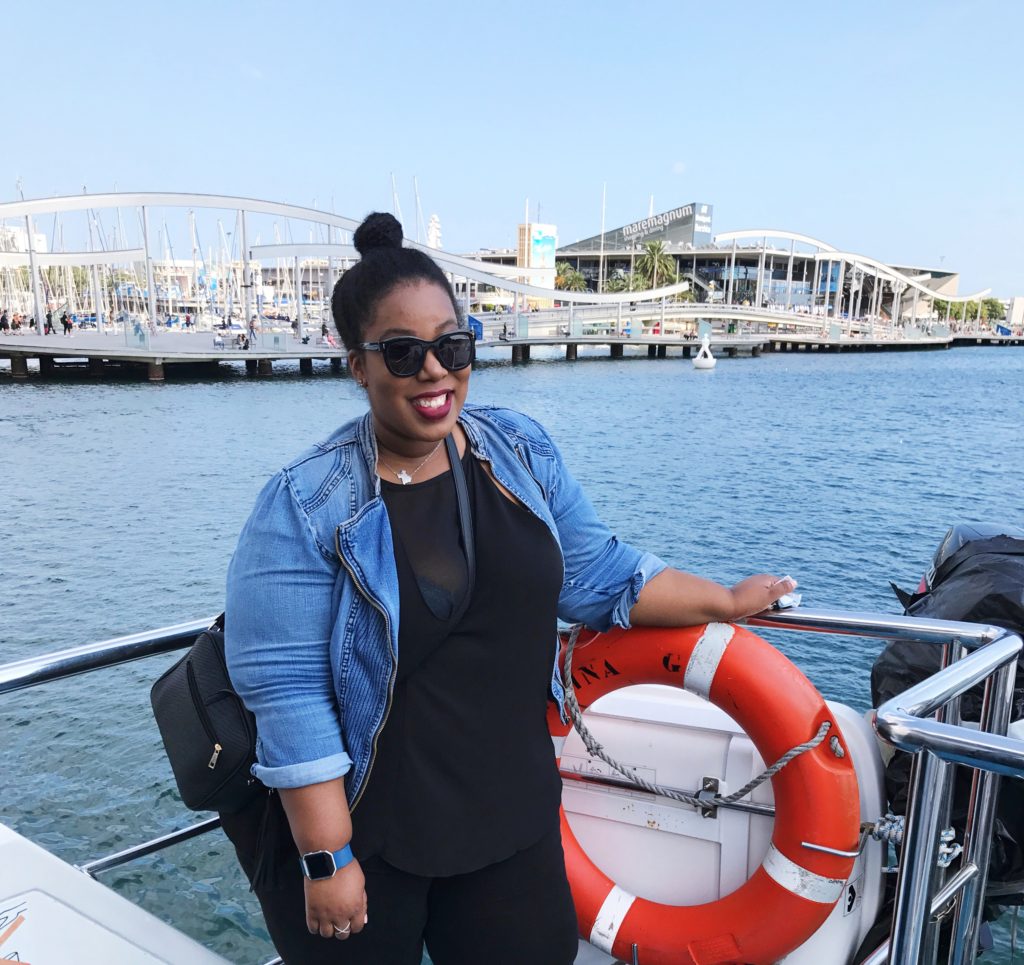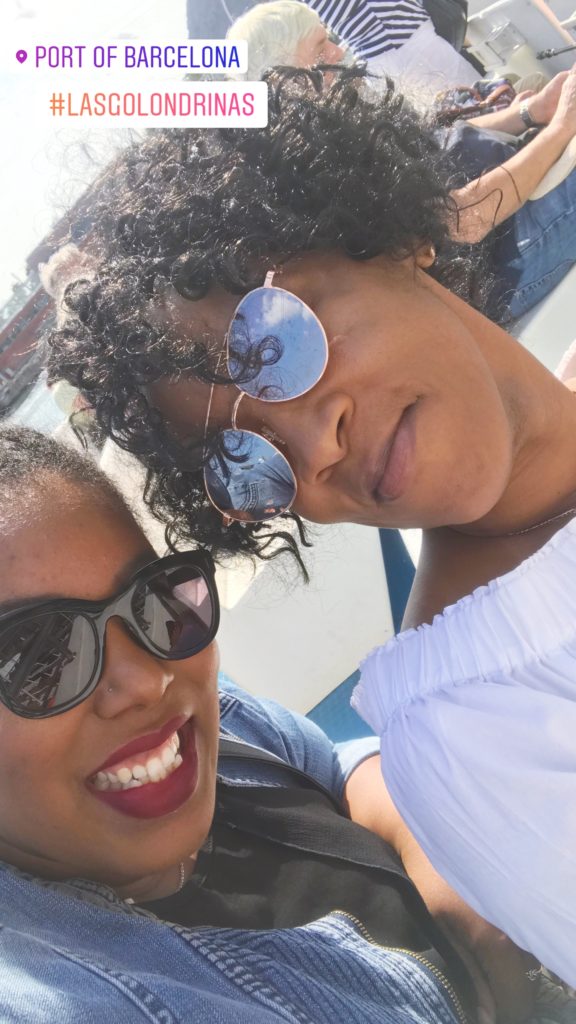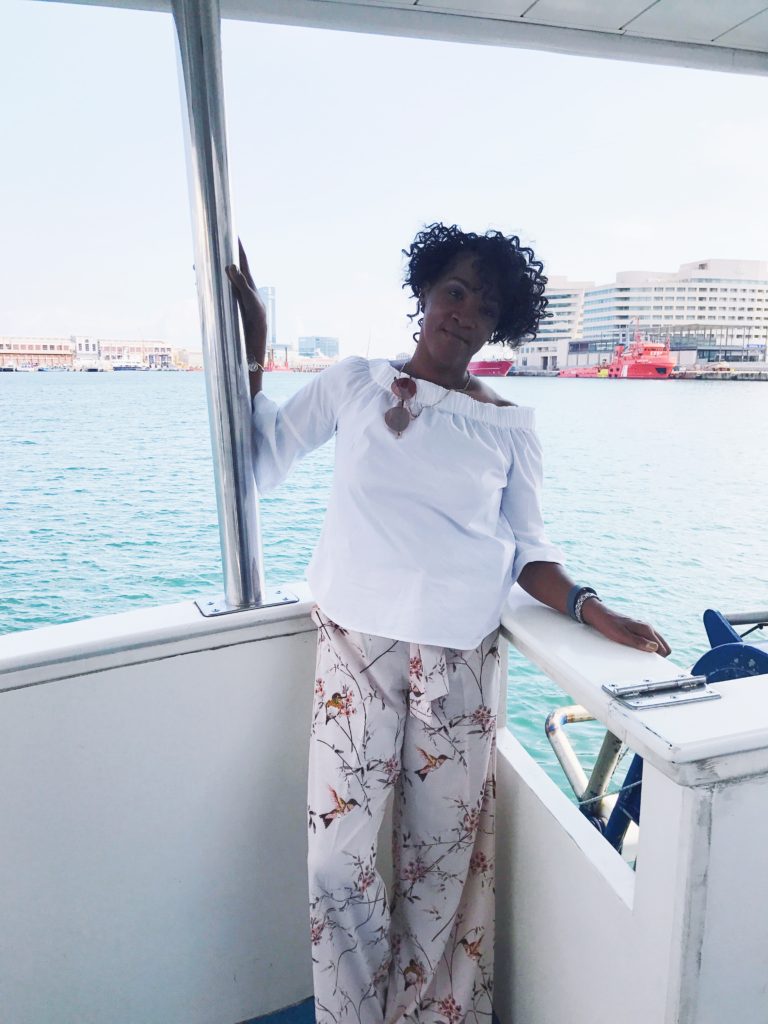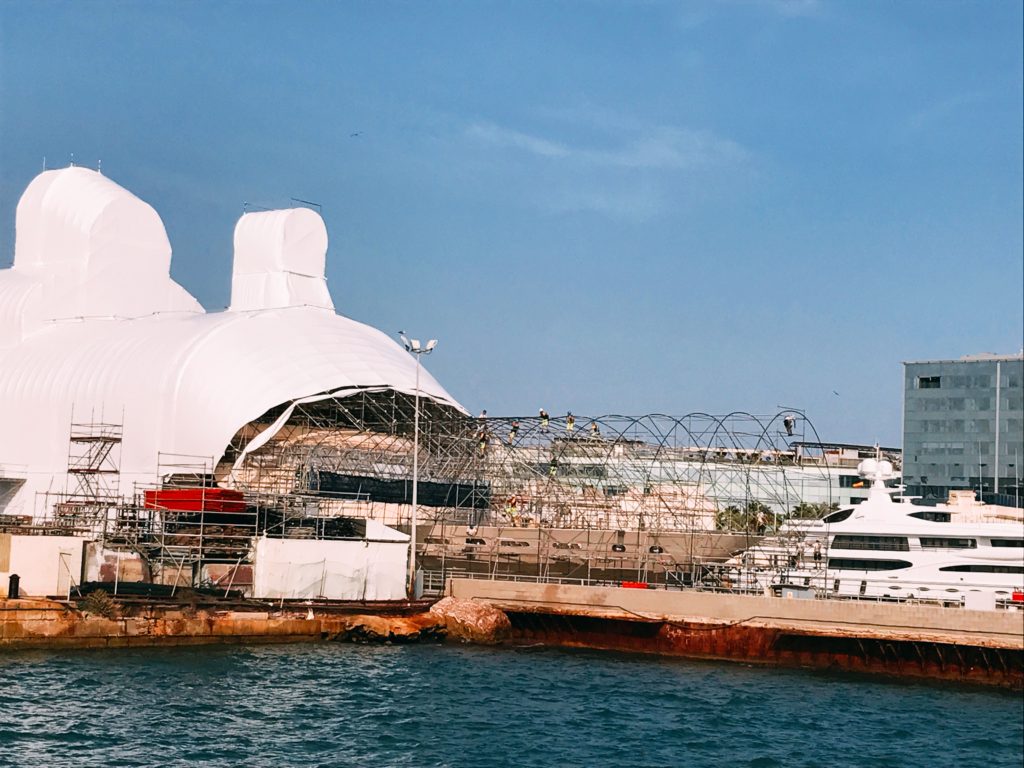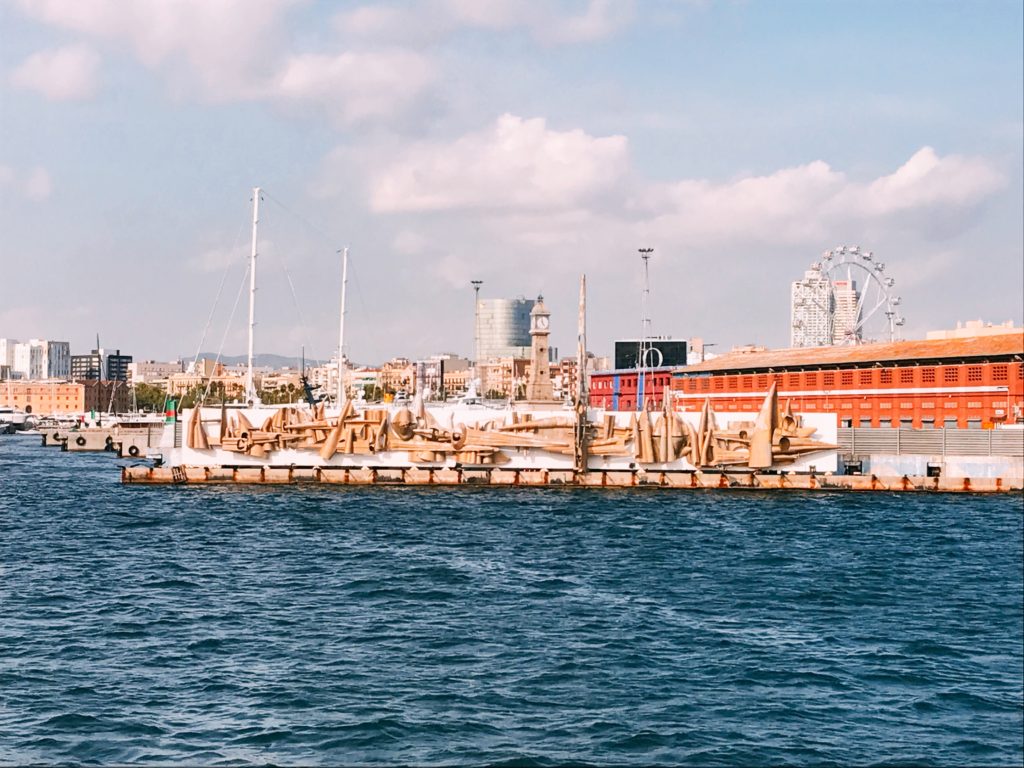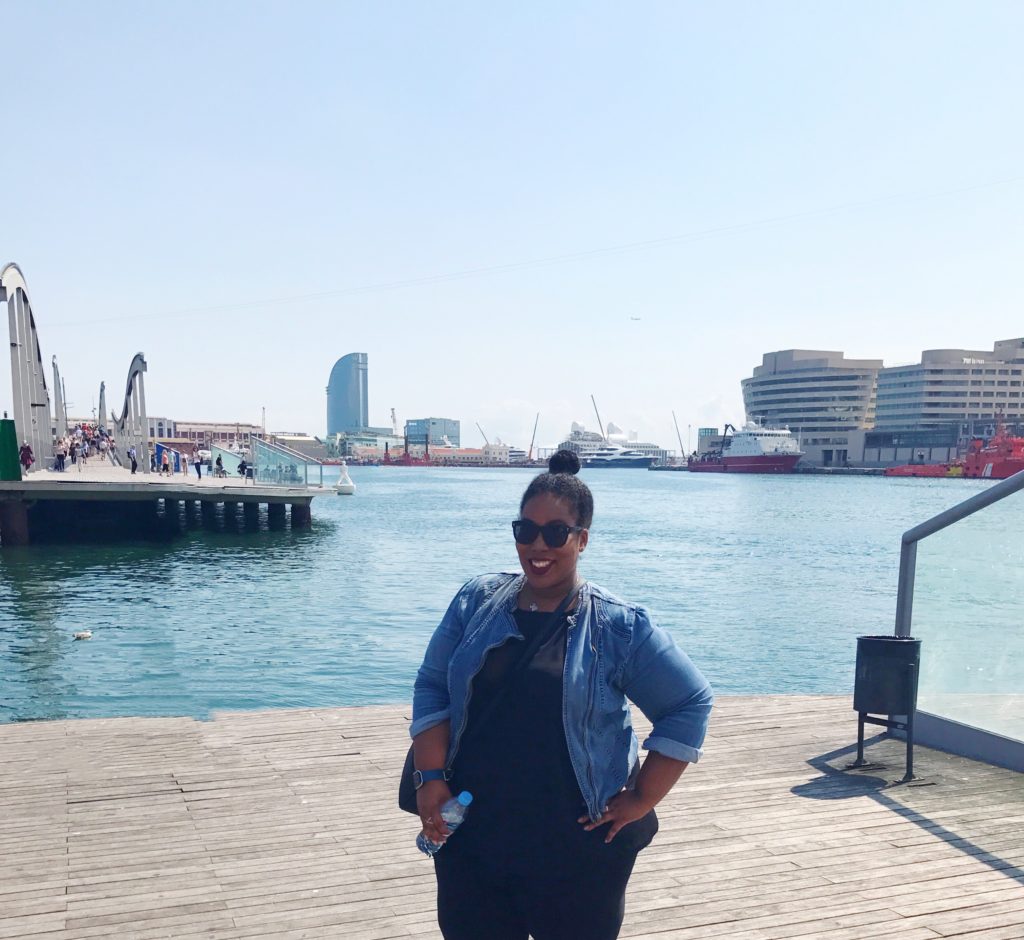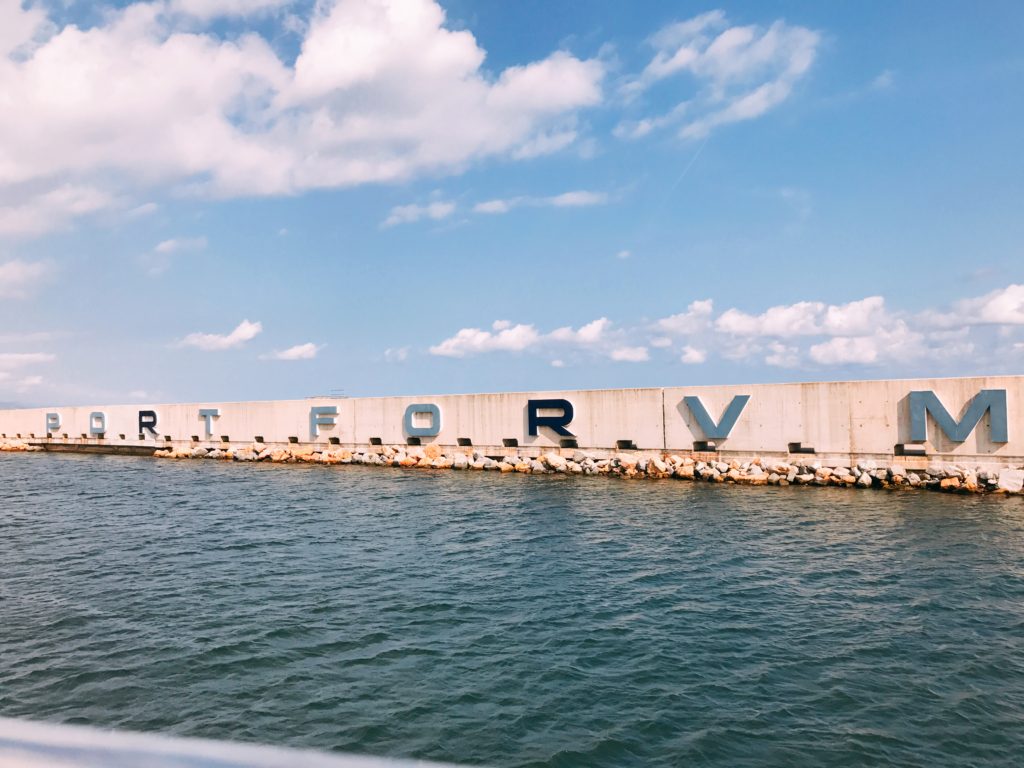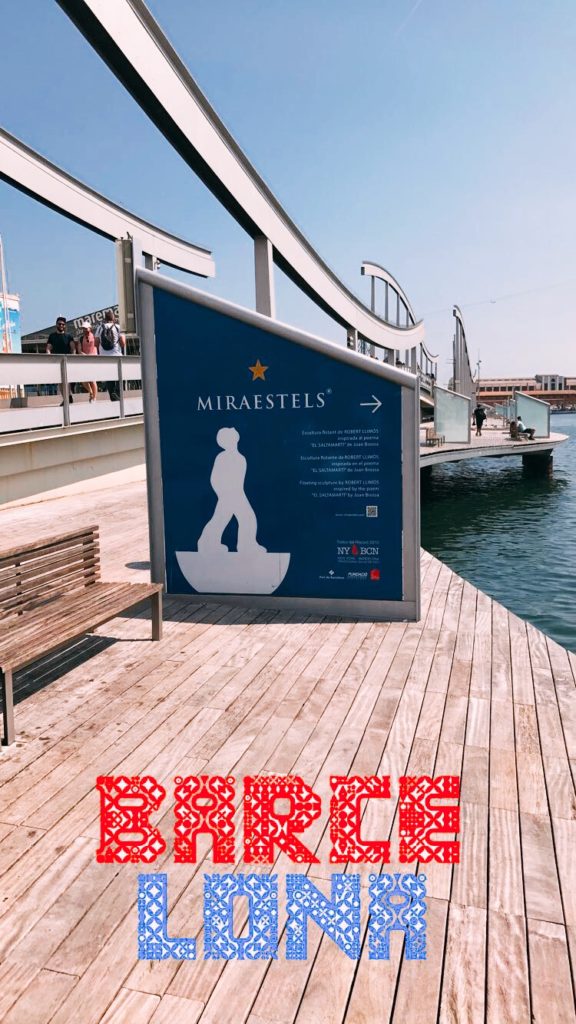 We ended up securing some of the last few empty seats on the top deck of the boat and had fellow Americans as seatmates. I think the PA system was down on the boat so we enjoyed the sights and chatted with the couple from New Jersey and it was really nice. The breeze was great, the sun wasn't too bright and we had great company. After the boat tour we were starved so Kand'z and I headed back to the mall and unintentionally had our "fancy" dinner that night. Up until that day we'd lucked up and come across local restaurants with cheap rates. I'm talking super cheap like the both of us could eat for 25 euros. Friday night was different. Now don't get me wrong, we didn't break the bank and it was significantly cheaper than a bunch of restaurants here in town, but it was our most expensive meal of the trip. The food was totally worth the price. We had multiple courses, drinks and coffee and left there quite full and strolled a bit along the pier area before heading back to our apartment. That night I put some serious online shopping skills to use and got us two last minute wine tour tickets and had to wish, hope and pray that the company would be able to honor them. They did and we ended up going, but you guys will have to check out the next recap post for that story and the rest of our Barcelona vacation.