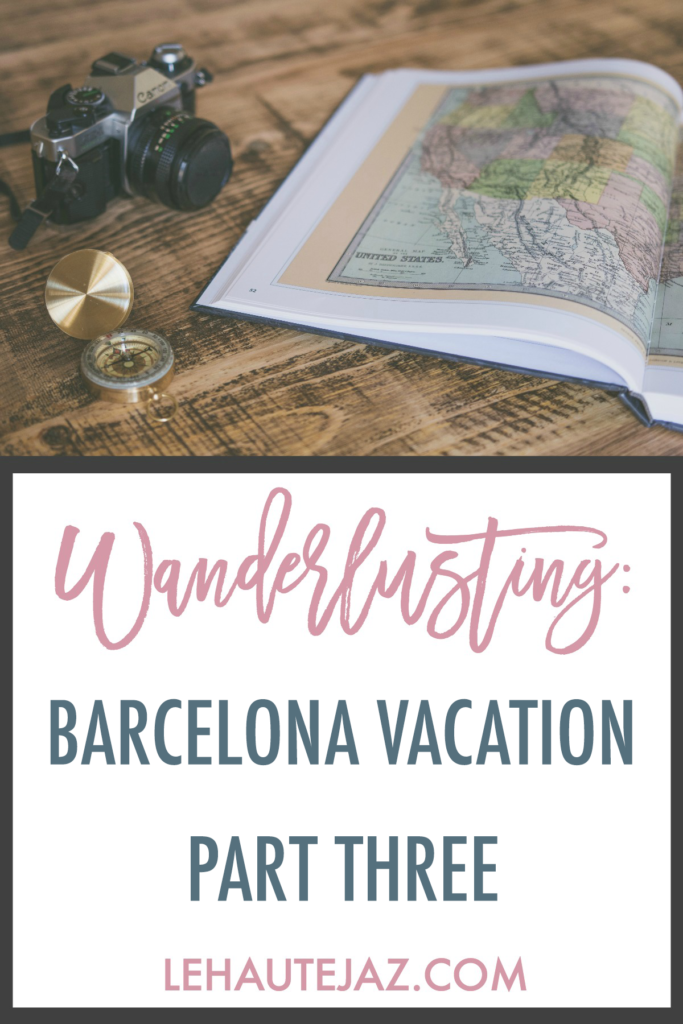 Okay y'all, this is part 3 and the finale of my Barcelona vacation; and here are parts one and two if you need to catch up.
I ended the last post talking about how I was able to secure me and my step-mom wine tour tickets at the last minute and it was truly a feat.  We were trying to decide which day we wanted to do the wine tour and which day we wanted to go to Madrid, but all of that was based on which day had cheaper Madrid tickets.  Our apartment was really close to the train station so we were able to walk there and after waiting in 2 lines and getting a bit of help at a ticket kiosk we were able to secure train tickets for Madrid for Saturday.  That meant that we were doing the wine tour on Friday and that I had to hustle.  Most of the offices were closed and their websites were showing that Friday's tours were sold out, but I was able to find one through a 3rd party company for the original tour we were looking at.  I paid for the tickets and did a happy dance…until I got a text from one of the company's reps saying that he couldn't guarantee our tickets for the next day.  My heart sunk as I told Kand'z, but we prayed things would work out in our favor and called it a night because it was an early call time for the tour.
We woke up the next morning and got dressed and around 8AM we got a call saying that our tickets were confirmed for the day and we had like 30 minutes to meet our guide at the meet-up spot.  We made it with time to spare and even had time to buy and scarf down a quick breakfast before we were off for our 10 hour tour.  We did our tour through Castle Experience and our guide Albert was amazing!  From check-in to drop-off he was super attentive, personable and knowledgeable of not only wine but the other stops we had that day.  We even realized that we're both allergic to strawberries at check-in and bonded a bit over that!
We started the tour at the Monserrat castle and I honestly could've spent an entire day there.  From the gorgeous sites, the museums, the history of the castle and the religious history on top of the church, boys choir and the Black Madonna there's so just much to see.  We spent about 2 hours there, and even had some time to explore the castle on our own and see the boys choir sing before we were off to lunch.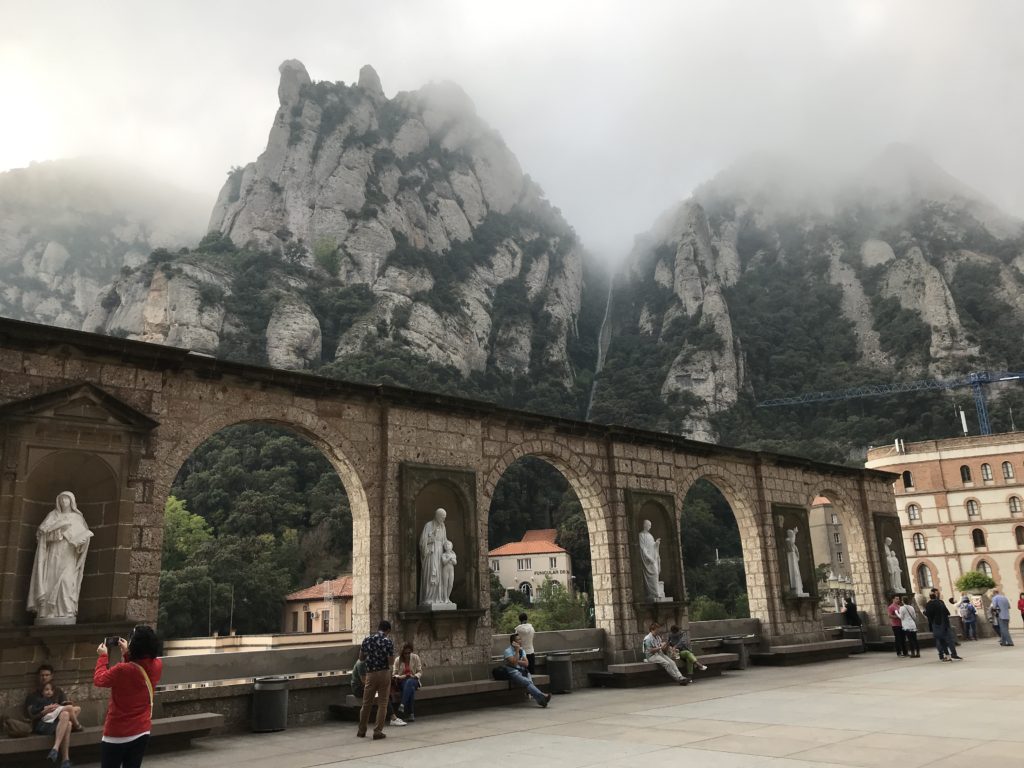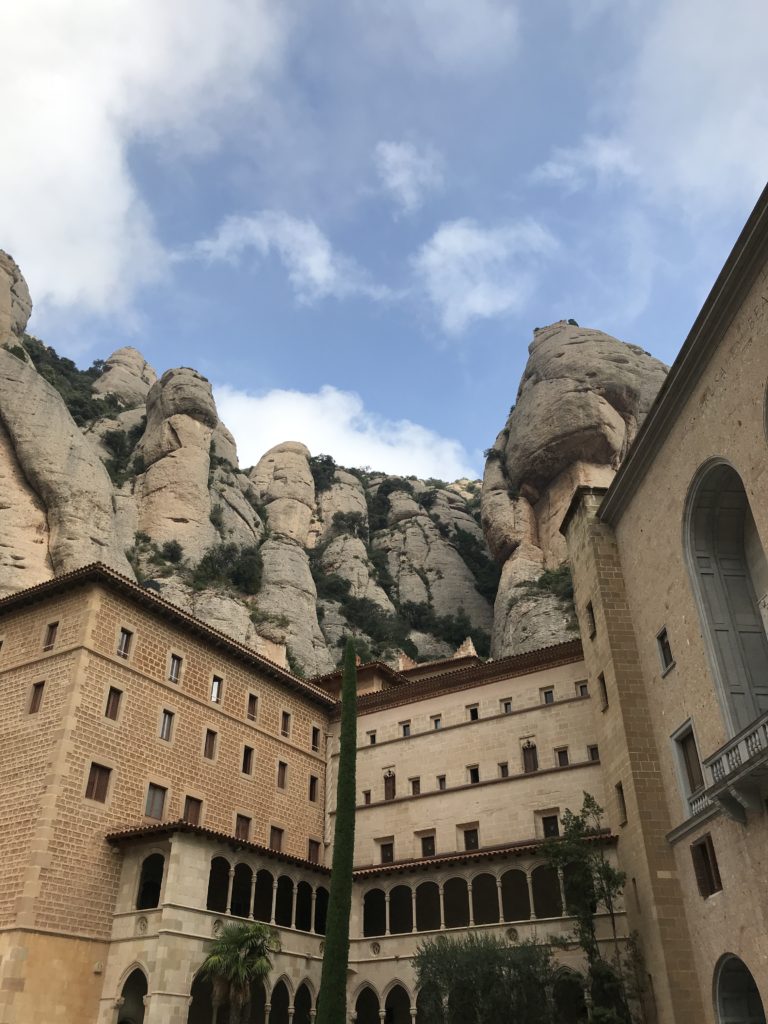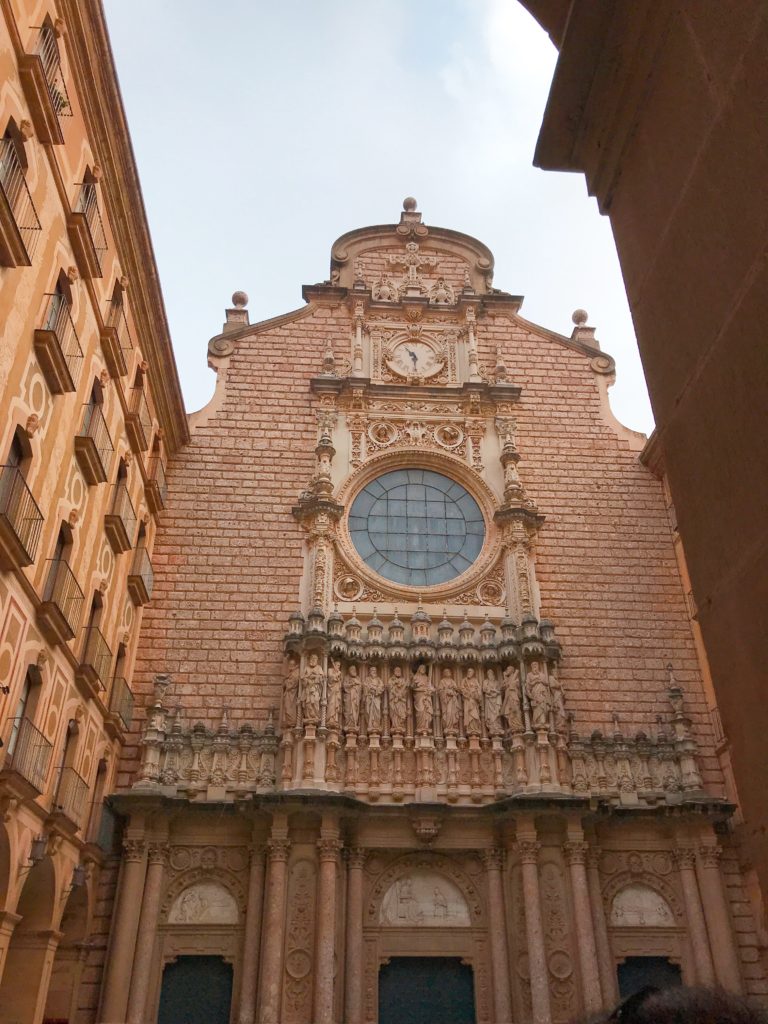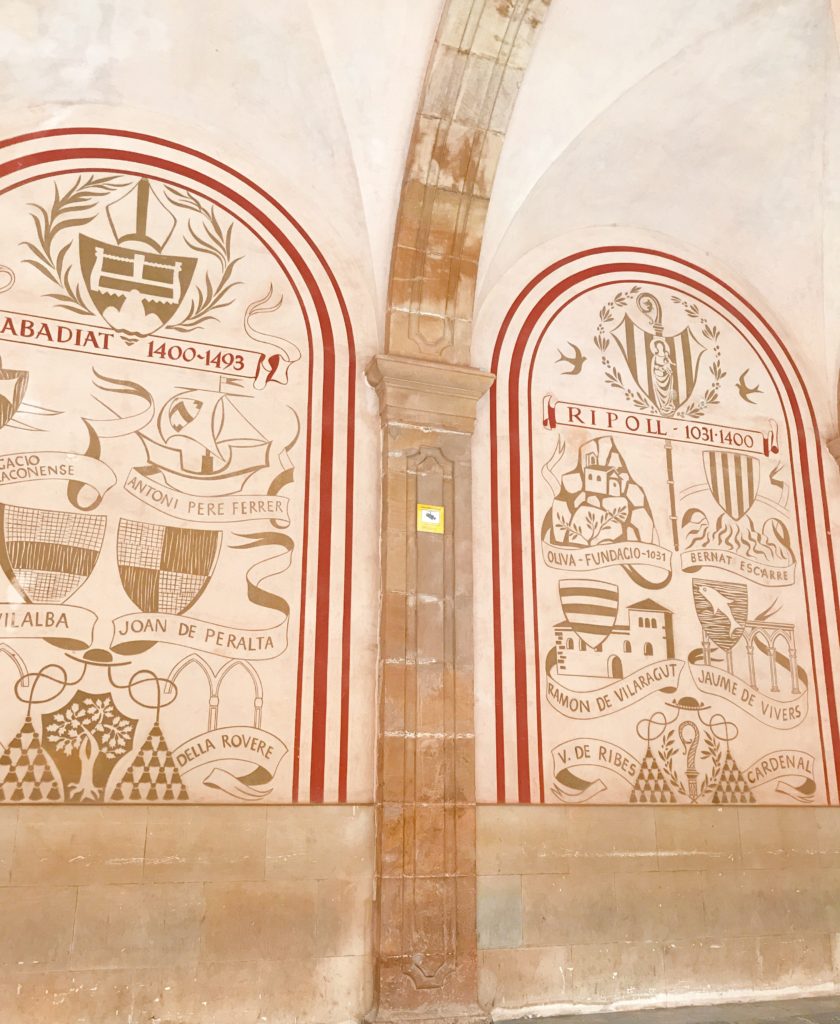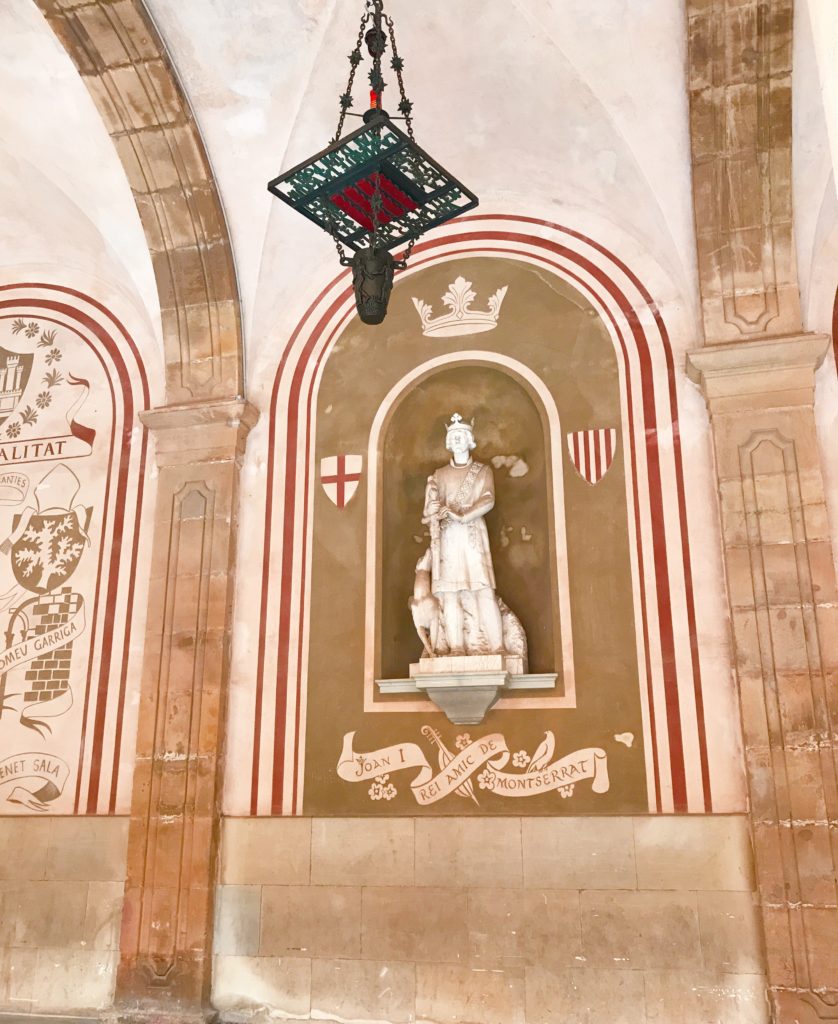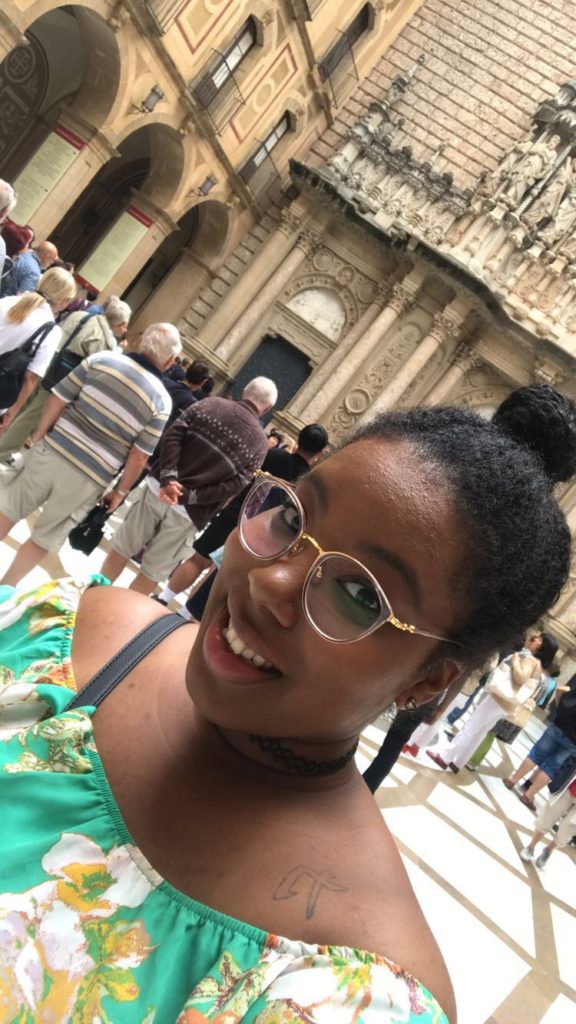 Lunch was an adventure.  The weather had been pretty cooperative up until that point, but it was like a monsoon came in while we were at lunch.  It was chilly and storming!  We ended up having to move tables, but all in all lunch was delicious!  We had a great group on the tour with us so the conversations and wine flowed effortlessly and the food was delicious!  Once we were nice and full it was time to head to the winery.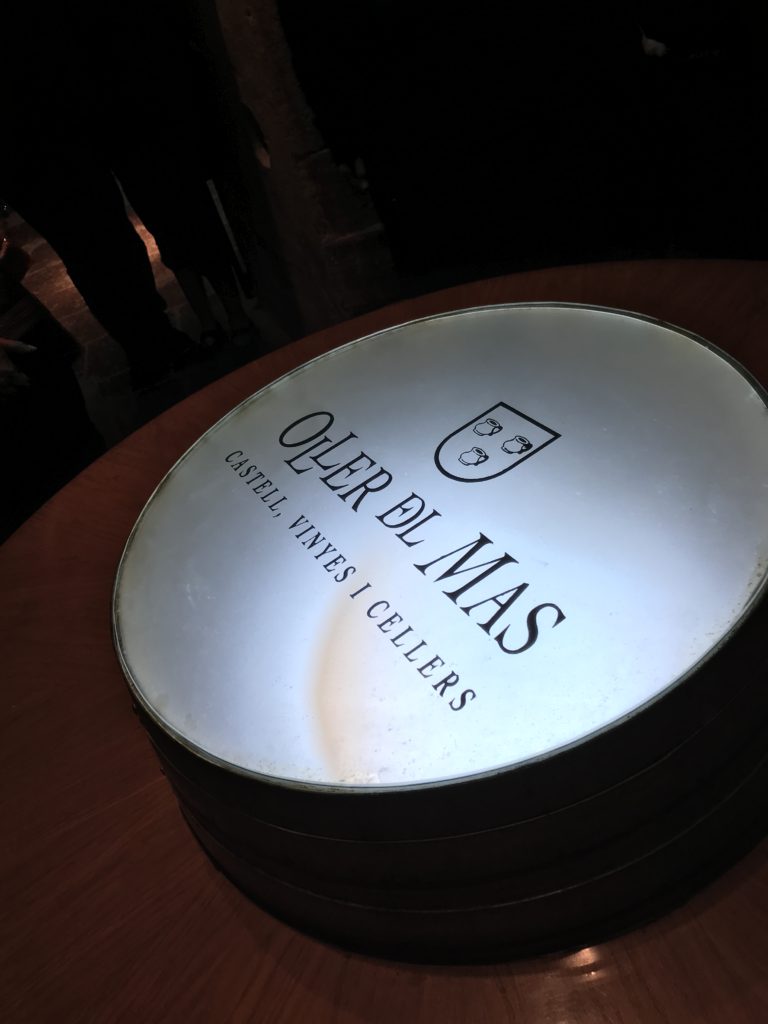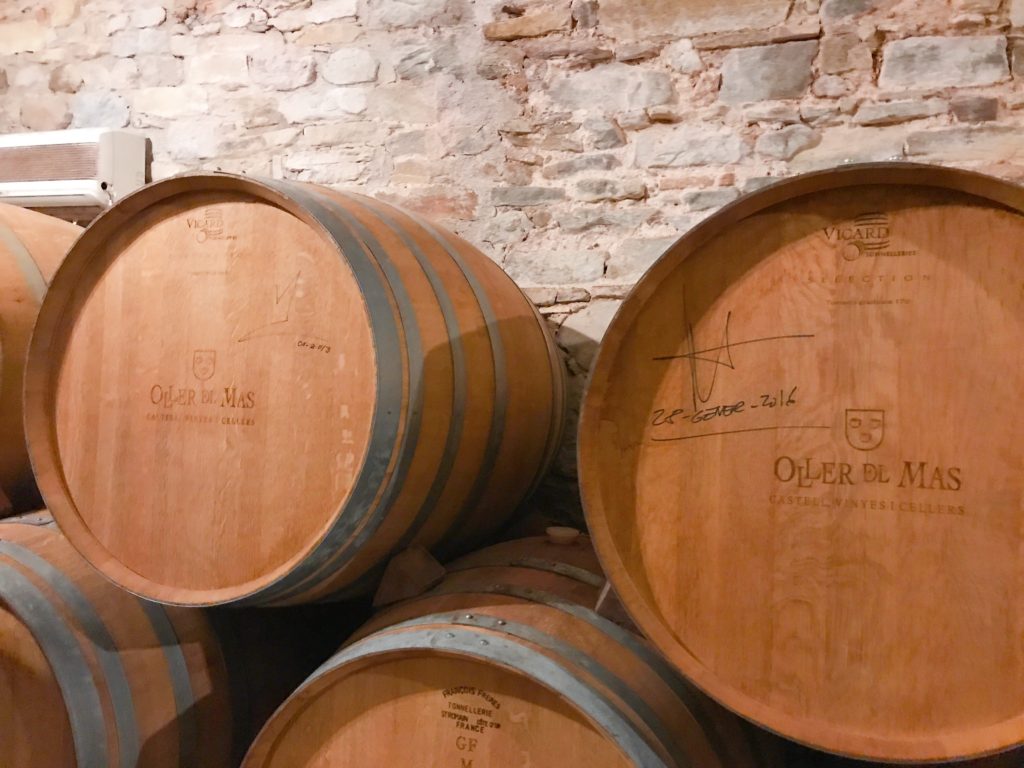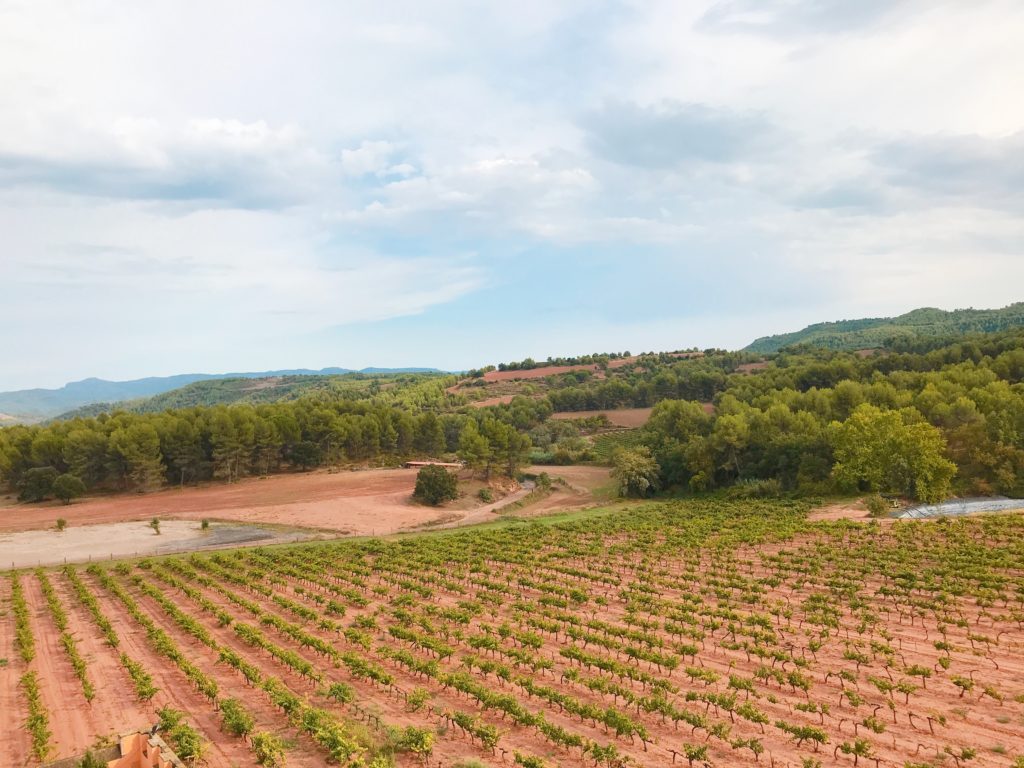 We toured the Oller de Mas winery and learned the history of the property, how they used to make their wine and almost crashed a wedding!  The property was gorgeous!  The skies had cleared up by the time it was time for us to explore the grounds so we were able to not only go out and see the vineyards, but go up to the roof and take in those sights as well.  The sights were just as great as the wine.  We tasted 3 different bottles and Kand'z and I ended up taking two of them home!  If you're ever in Barcelona and looking for a great wine tour company check out Castle Experience and tell Albert that Jazmyn and Kand'z sent you!
We had a very full day with the tour, so we were looking forward to resting that night before our early train ride to Madrid.  I slept most of the ride over, but the 2 hours passed pretty quickly.  We didn't have any firm plans for the day, but I knew that I wanted to take a tour or two and explore the city a bit, and that's exactly what we did.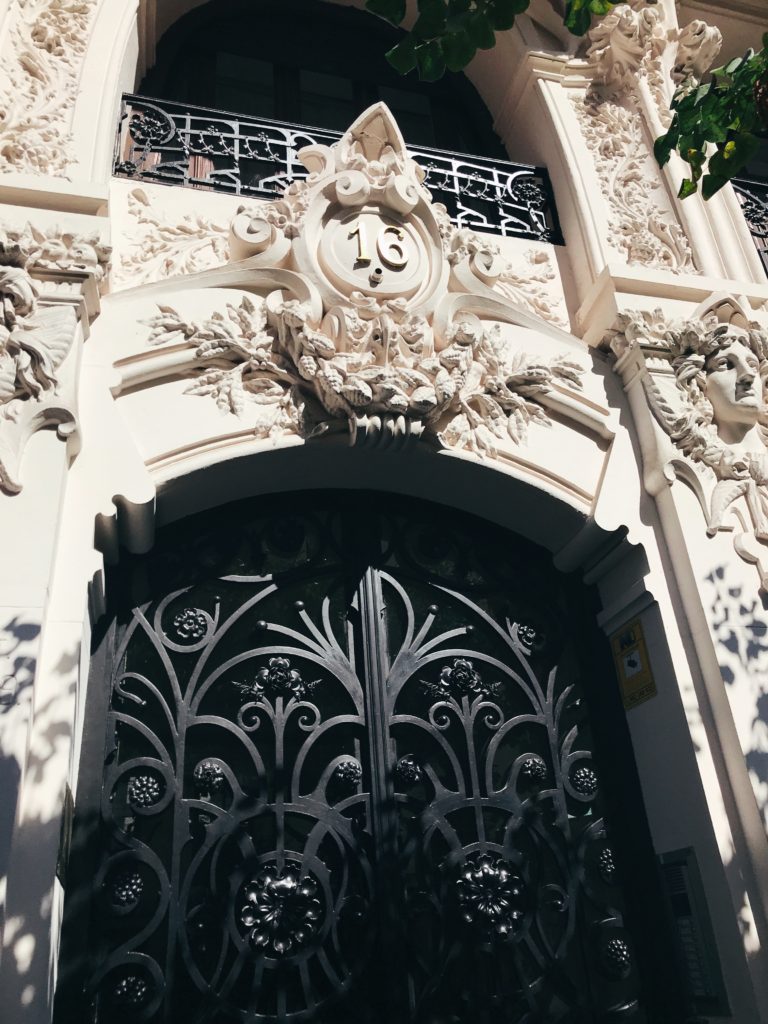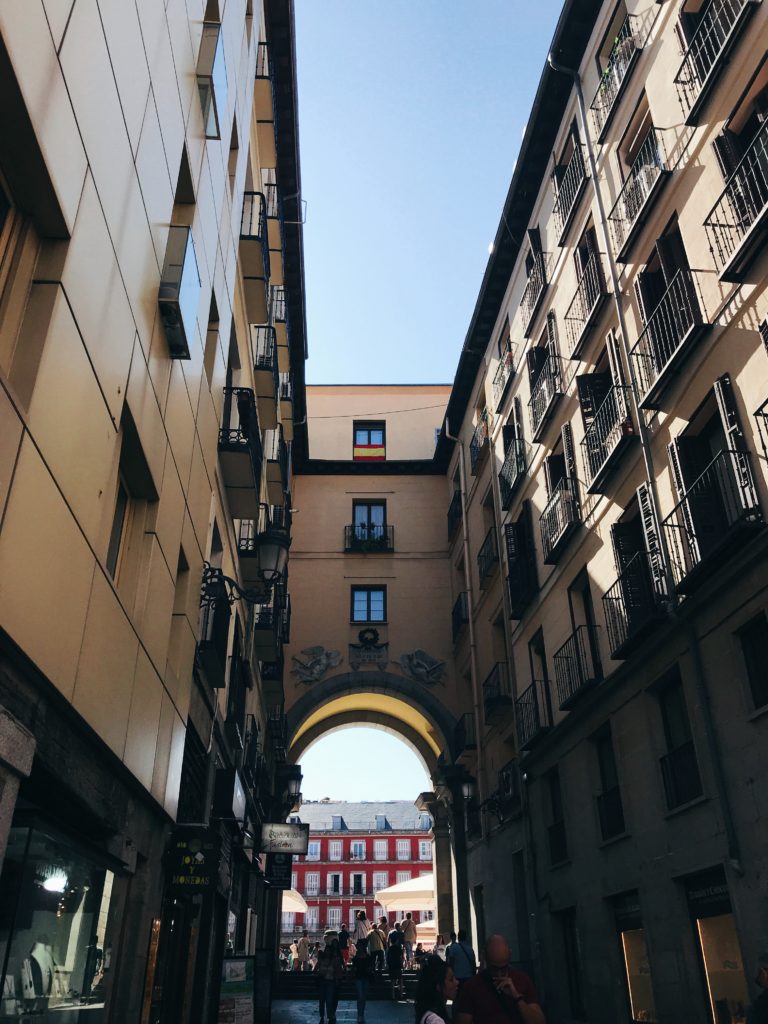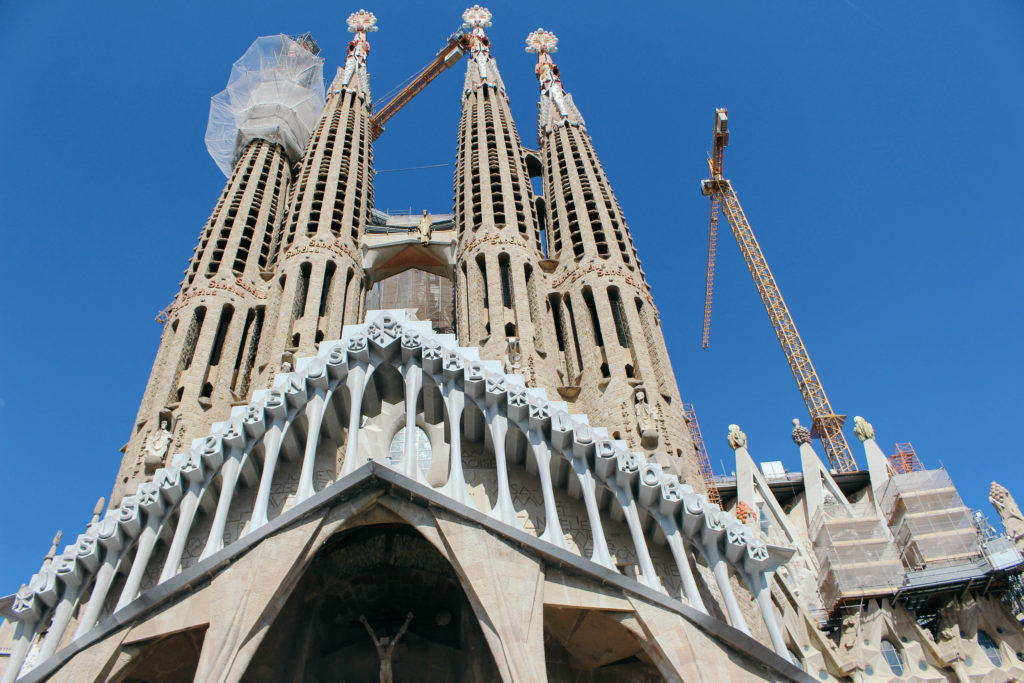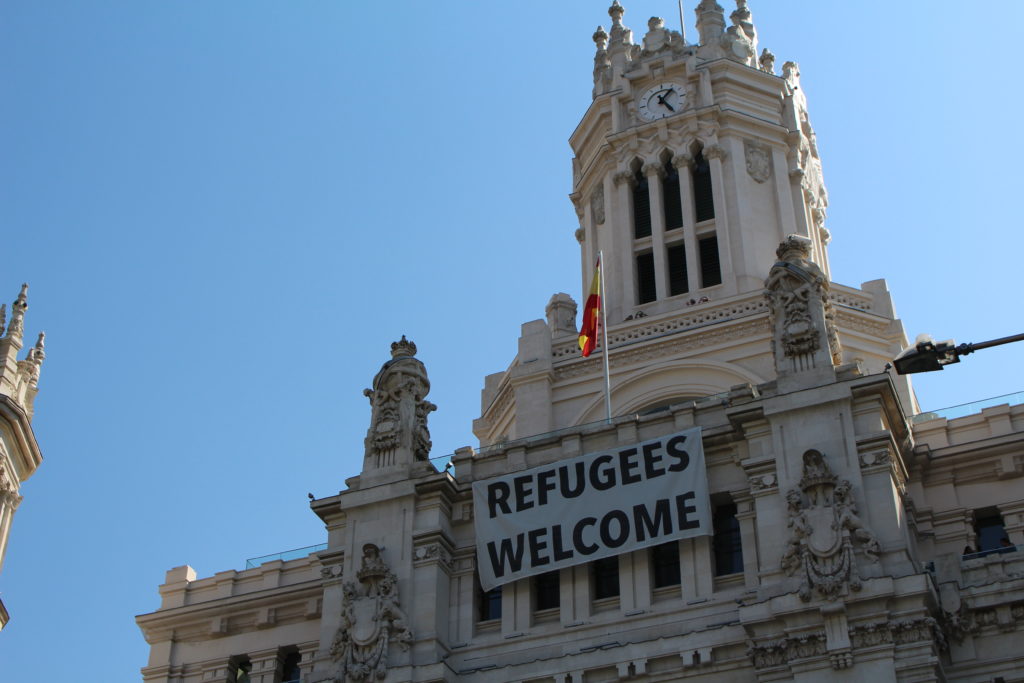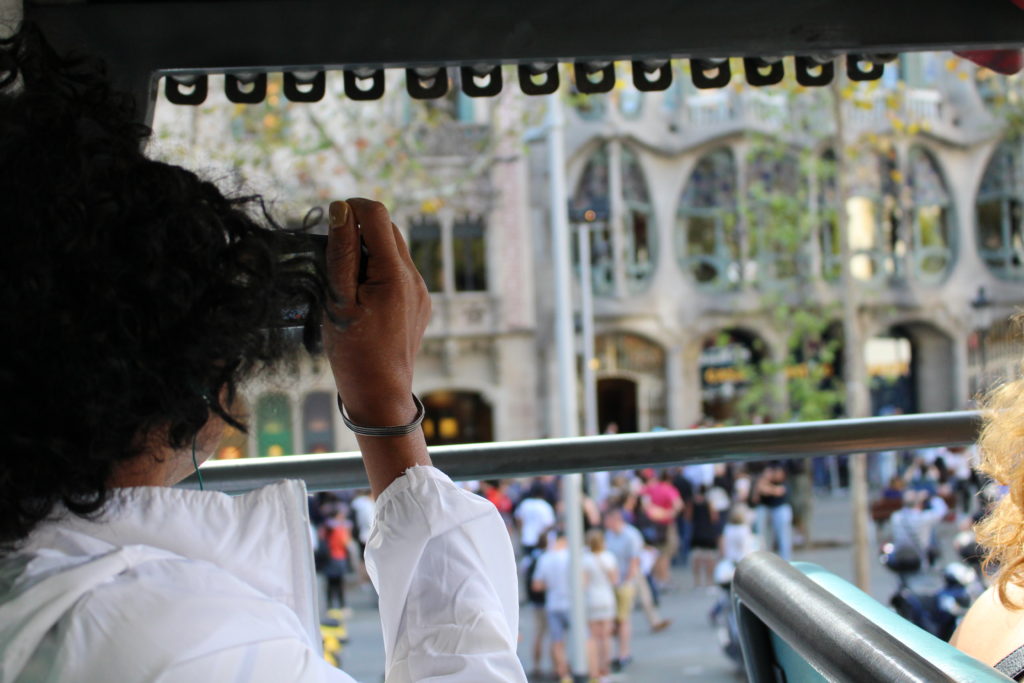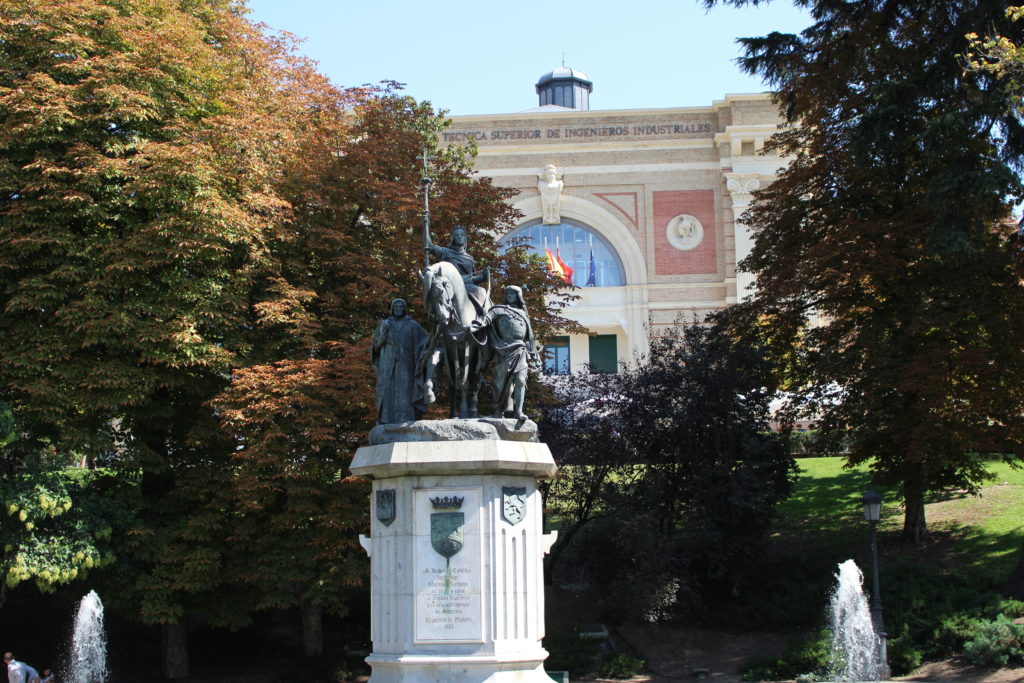 We grabbed breakfast a café right by the train station before we were off on our first tour.  We explored the historical sites, went shopping, ate lunch and explored the more modern areas before heading back to the train station.  The ticket times were military time and we both misread them at first.  I thought we were supposed to head back to Barcelona at 6PM, but it was 4PM but we made it back to the train station with time to grab a snack before our train took off.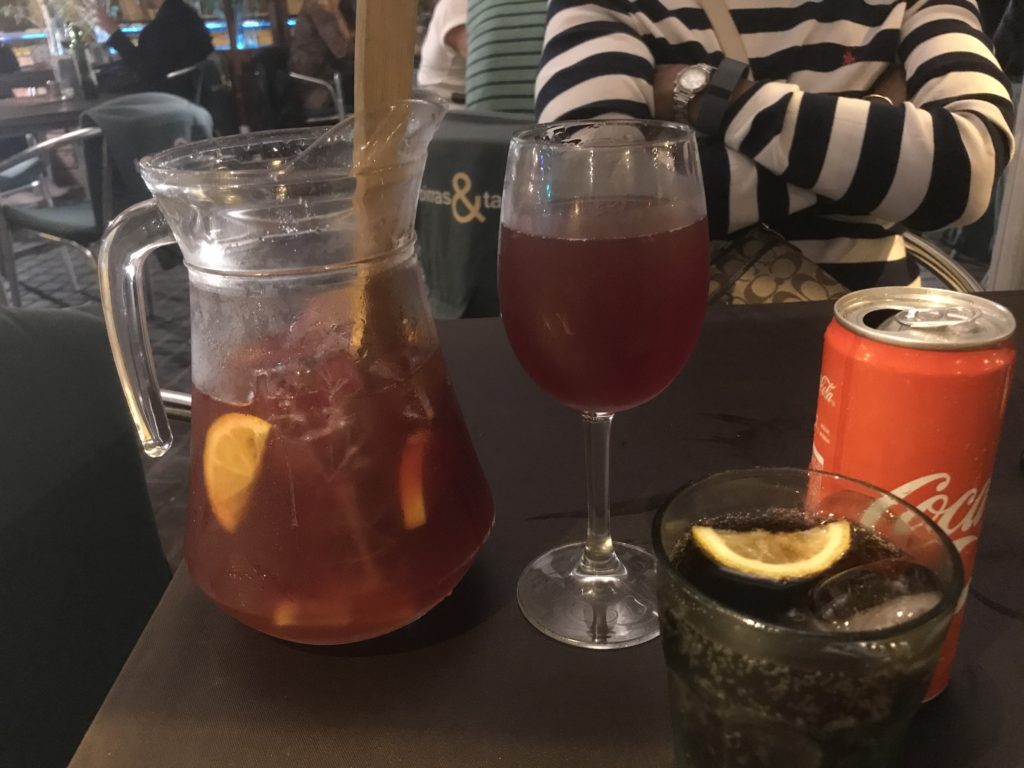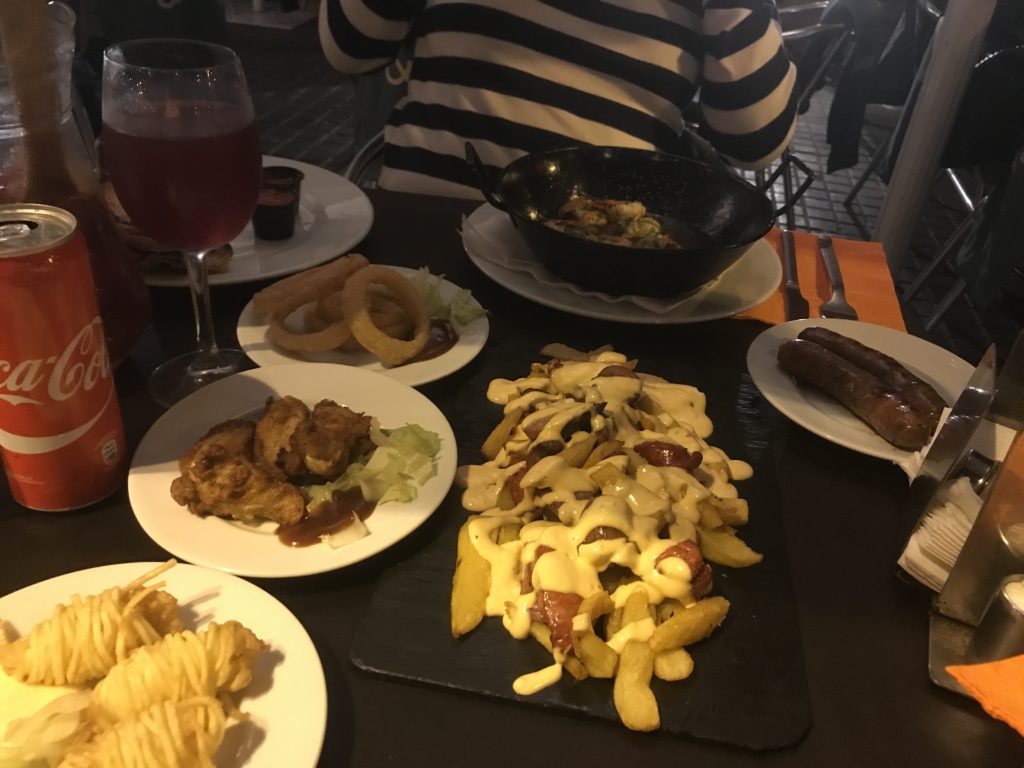 Saturday night was our last night in Barcelona and we decided to finally try the restaurant that we'd been passing all week.  BEST. DECISION. EVER!  It was a tapas restaurant and we were like kids in a candy store when it came to that menu.  We had a little bit of everything and went to bed with very full bellies that night.  We had a late flight out on Sunday afternoon so we had time to have a leisure morning of packing and checked out the apartment at 11AM.  Our flight was at 3PM, but I wasn't sure about the check-in process at the airport so I suggested we take a taxi.  We found out that it would be significantly cheaper to catch the train to the airport so we ended up doing that…and got on the wrong train.  To this day we don't know how it happened because we definitely went to the correct platform, but we got on the wrong train and didn't realize it until we were about an hour south of the city.  Thank God there was a guy near us who spoke English and helped us out or else we would've missed our flight.  That's an ultimate fear of mine, especially when travelling abroad, but we were able to hop off at the next major station and get a cab to the airport.  By then we were out of euros and were scraping together all of the USDs we had to pay our driver for a very expensive cab ride, but we did it and made it through security with plenty of time to grab food and sit for a bit before our flight.
We got back to LA around 9PM and spent the night there before heading home to Houston the next morning and I was very happy to be back in Texas in the humidity.  I enjoyed my trip, had a blast in Spain and will definitely be going back, but it was something about being back and home and back to my routine that brought a smile to my face.  I cannot recommend the apartments we stayed in enough, please look into staying there if you'll be visiting the city soon.  We already told the staff there that we'd be back when we come back as a family.  In fact, that's a trip we've already started planning!