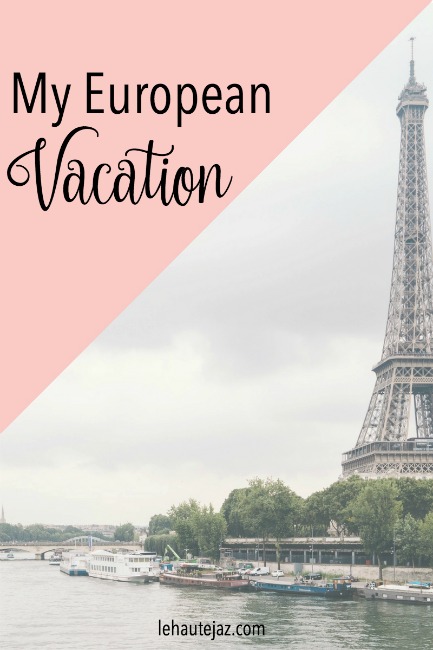 Hey y'all!  I'm back at it again with another planning post for my upcoming European vacation.  If you missed my last one you can check it out here.  I touched on a few places I wanted to visit in that one, but in this one I'll be talking about what I want to bring with me.  I only plan on bringing my purple carry-on suitcase and a backpack (I really don't want to check a bag) so I'm working on making a list of things that I'll absolutely need.  I have a running list of clothes I might want to bring and there might be a few in this post, but for the most part this list will mostly be comprised of storage items and gadgets I'm storing in them.
Suitcase – I've had this suitcase for almost two years and I love it!  It's the perfect carry on size and it can hold so much!  It expands and can hold so much, plus the four wheels make getting through airports so much easier.  Plus it's durable enough for me to sit on when there are no available seats in said airports.
Backpack – I was actually gifted this backpack almost 5 years ago and I still bring it on most of my trips!  Up until recently I used it daily for work, for my laptop and lunch kit, and there are so many compartments for me to store so much in it.  Perfect for traveling.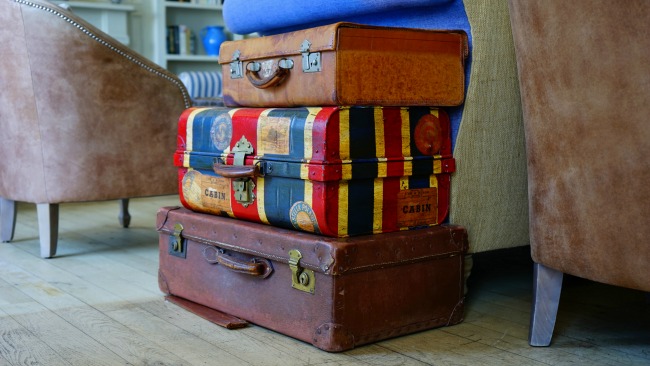 iPad Mini & keyboard case – I use this little baby everyday, but it really comes in handy for long flights and for catching up on my blogs and doing some light reading when I'm up before everyone in the mornings.  Plus the keyboard case allows me to check emails and browse my social media accounts so much easier.
Truffle Clarity Large Pouch – I've decided to upgrade my standard gallon Ziploc bag and enter the world of adulthood.  This bag is both functional and aesthetically pleasing.
Portable Charger – I am a gadget girl, but I'm not always near an outlet.  Thanks to T-Mobile's awesome international plan I'm able to have unlimited data and texting just about everywhere I go in the world.  I need to be able to jump on Waze or Google Maps to find my way in a new city, take pictures and share them on Instagram and Facebook or Snapchat.  Both of these chargers are pretty portable, but this large Anker charger charges my phone and iPad four full times before needing to be recharged itself.  Oh, and this lipstick Anker charger is perfect for when my phone just needs that little boost.
Crossbody purse – One thing that I keep reading about traveling alone in Paris is watching out for my purse and belongings.  A crossbody purse is going to make that pretty easy.  I came across a bag at Marshall's a few months back and knew that I had to have it.  It's perfect when I need to be hands free (ie exploring a new city), it's a neutral color that goes with everything and it's big enough to hold everything I need!
Packing bags – These will make consolidating all of my clothes into my carry-on easier.  I have my eyes on this multi-sized set to help separate my tops, bottoms and other clothes.
International outlet adaptor – I've heard rave reviews about this adaptor and it looks like this price can't be beat.  One device that'll work in countries all over the world?  Sign me up!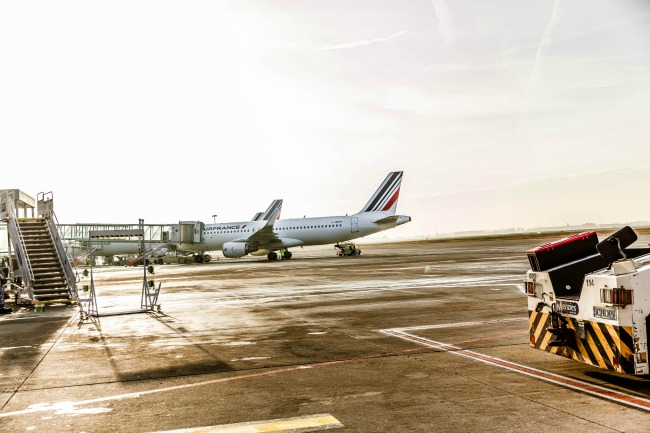 Travel towel – I'm considering staying in a hostel in Paris and this towel will be perfect for that.  It's quick drying and folds up really small so it won't take up a lot of space in my luggage.
Neck pillow & eye mask – I feel like this is a given for that long overnight flight.  The last thing I want to do is wake up with a stiff neck and try to explore Paris sore.
Monogram Pullover and duck boots – A girl needs to stay comfy while looking cute!  I've had this pullover for about a year and a half now and I love traveling with it.  It's perfect for the plane, comfy but not too sloppy.  These boots might just be a god-send for this trip.  I have my eyes on these from Sketchers and at this price I might have to say yes.  I can pair them with long, thick socks and keep my toes warm and dry in London's cold and possibly damp weather.  Plus I feel like they'd match with a lot of outfits; I'd just rotate them in with the riding boots I plan on bringing.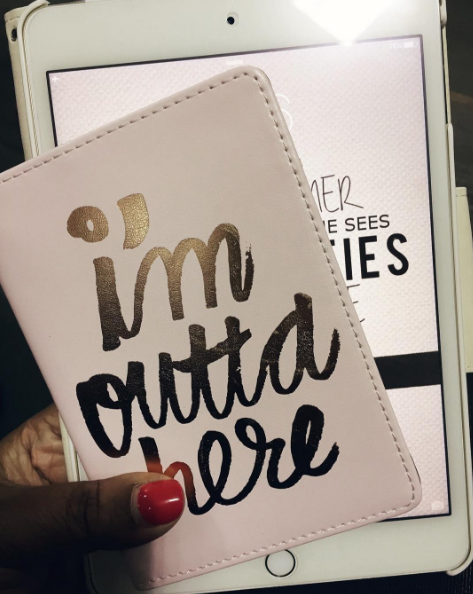 Passport & Case – I won't be going anywhere internationally without this thing and this case is the cutest thing in the world!  My passport immediately stands out in my luggage in this baby pink case.
Am I missing anything?  I'd love to hear some your recommendations!  Tweet me or comment below and let me know.